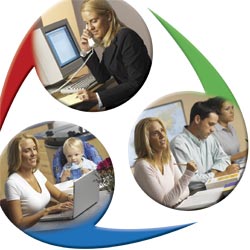 Learn more about each of the following programs:

Complete Your Degree in as Little as 15 Months!
Wilmington University has developed two accelerated Bachelor of Science degree-completion programs that will teach you what you need to know to succeed and advance in today's professional job environment.
These unique programs are designed primarily for students with prior college credits and other college level learning experiences who want to complete their four-year degree requirements quickly and at times that are most convenient to their busy lives.
Depending on your prior college credits and other experiences from corporate training, job experiences, military experience, or college examinations, you may be able to complete the remaining requirements of your Bachelor's Degree in as little as 15 months.