Computer & Network Security
Bachelor of Science
The Need for Computer and Network Security Professionals
Every business of any size today is dependent upon a networked computer system connected to the Internet. Computer and network technologies have greatly increased employee productivity and reduced the cost of doing business. Unfortunately, the same technology that makes life easier for employees makes life more difficult for the IT professionals whose responsibility it is to protect the organization's vital data and corporate informational assets. To protect themselves, companies seek professionals with the strongest security credentials available. Security job functions can be very specific, such as encryption technology, or broad, such as threat assessment.
A Program In High-Demand
Considering the increase of targeted attacks by hackers, random attacks involving computer viruses, the growing presence of spyware/adware/malware, and the use of computers—and their data—in various white collar criminal activities, more and more businesses require highly-skilled IT professionals. Private and Public corporations alike seek professionals who are capable of protecting networks from intrusion, protecting computers from viruses, and retrieving data as evidence from computers used in the commission of fraud and other corporate crimes.
A Great Job Outlook
Computer and Network Security is projected as the second fastest growing occupation by the US Department of Labor Statistics (BLS). According to the BLS, the number of people employed as network systems and data communications analysts is projected to increase by 53% between 2006 and 2018.
Only at Wilmington University
Although computer and networking security is an emerging academic field across the nation, local institutions have yet to offer such a program in its entirety. Wilmington University is the only institution to offer the Bachelor of Science in Computer and Network Security in the area.
Explore Related Certificate Programs
Digital Evidence Discovery and Digital Evidence Investigation certificates offer forensic training for students to provide the skills to locate, recover, and analyze digital evidence. Learn more.
---
Center of Academic Excellence (CAE) Certification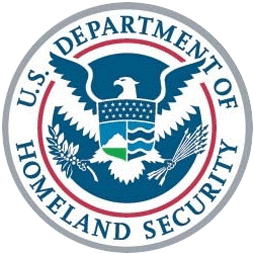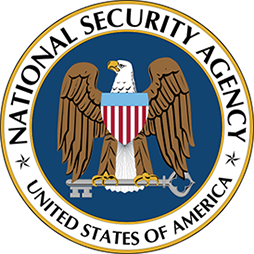 Wilmington University has been designated as a National Center of Academic Excellence in Information Assurance/Cybersecurity through academic year 2021 by the National Security Agency and the Department of Homeland Security.
This nationally recognized designation certifies that Wilmington University's Computer and Network Security and Information Assurance curricula, faculty, outreach and academic activities meet the rigorous standards established by the National Security Agency and the Department of Homeland Security. The goal of the National Centers of Academic Excellence designation program is to promote higher education in Information Assurance (IA) and Cyber Defense (CD) and prepare a growing number of IA/CD professionals to meet the need to reduce vulnerabilities in the Nation's networks.
---
This information applies to students who enter this degree program during the 2016-2017 Academic Year. If you entered this degree program before the Fall 2016 semester, please refer to the academic catalog for the year you began your degree program.