Coronavirus Updates and Information
The health and safety of the WilmU community is of utmost importance.
All classes are being conducted 100% online for the Summer 2020 and Fall 2020 semesters. All University campuses and sites are closed, with all University services and business conducted remotely. Please read the latest updates below for additional details and direction for students, faculty, and staff.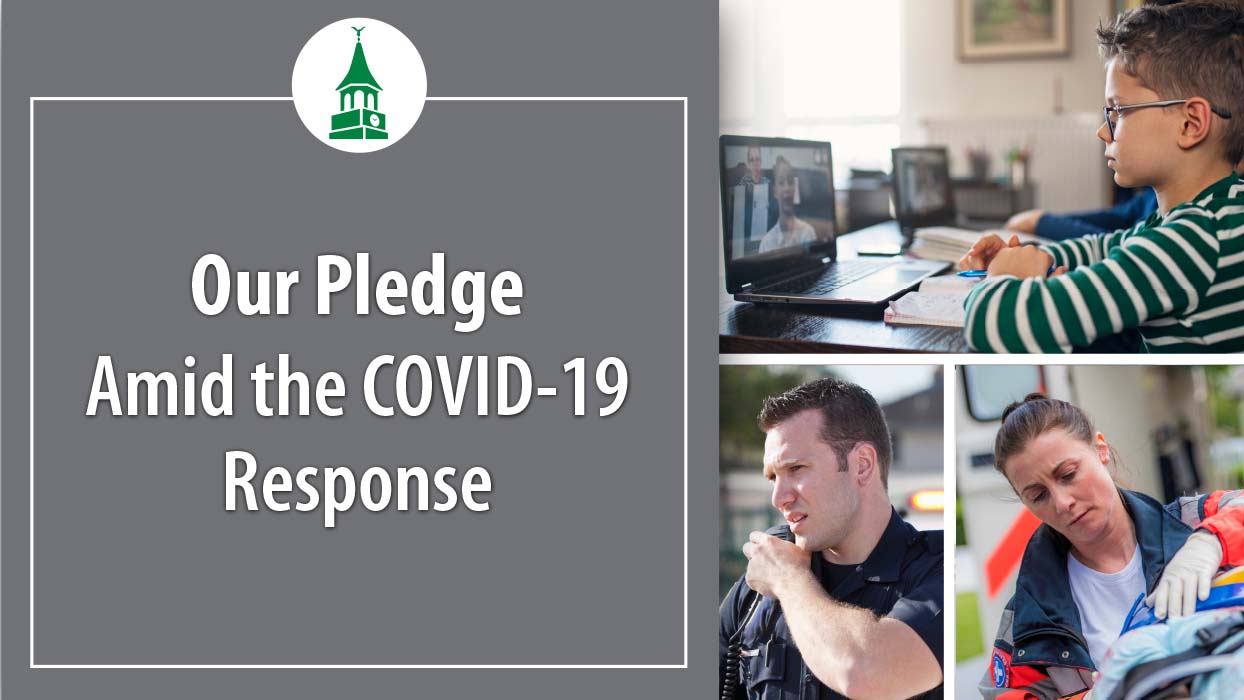 University Updates

Below is a series of information and updates regarding Wilmington University's monitoring and response to the Coronavirus (COVID-19).
July 7, 2020
SEVP Announcement for Fall 2020 International Students
June 30, 2020
Fall 2020 Semester Will Continue Online
June 12, 2020
On-Campus Coronavirus Testing
June 10, 2020
Emergency Grading Accommodations Extended for Summer I 2020
June 1, 2020:
All Classes and Services Will Continue Online Through August 23
May 5, 2020:
Campuses and Sites Closure Extended to June 30
April 7, 2020:
Summer 2020 Classes Online Starting May 11
March 31, 2020:
Spring 2020 Commencement Ceremonies Rescheduled
March 24, 2020:
Spring 2020 Commencement Ceremonies Postponed
March 23, 2020:
All classes, services, and business will continue online through May 15
Letter to Students | Letter to Faculty and Staff
March 15, 2020:
Individuals Tested for COVID-19
March 14, 2020:
University campuses and sites will close Tuesday, 3/17, all services and business will continue remotely
Letter to Students | Letter to Faculty & Staff
March 13, 2020:
Athletic Competitions Cancelled
March 13, 2020:
Letter from the Vice President of Academic Affairs
Letter to Students | Letter to Faculty
March 11, 2020:
All face-to-face classes will move online starting March 16
March 3, 2020:
Health Advisory - Coronavirus
Support and FAQ's

Below is helpful information for students, faculty, and staff regarding the impact of changes in classes and services due to the Coronavirus (COVID-19).
Classes and Academic Support:

Admissions:

Student Services:


Student Health and Welfare Support:

Technology Support:

Military and Veteran Students:

International Students:

Financial Impact:

Financial Assistance: if you are a Wilmington University student experiencing a short-term financial need due to the disruption of campus operations caused by the coronavirus (COVID-19), please, see COVID Related Student Emergency Fund.
Late Fees: Due to the COVID-19 pandemic, the University is not charging late fees toward monthly tuition payments effective immediately until December 15, 2020.