50th Anniversary Scholarships
Available for a limited time!
To celebrate 50 years of service and opportunity, WilmU is pleased to offer 50 scholarships to 50 new students!
Each scholarship will cover the cost of one three-credit undergraduate or master's-level course to be completed by Spring 2020. Recipients will be selected at random from a pool of eligible students who meet the following criteria:
The student must be a new applicant to Wilmington University for the Spring 2019 term, with their completed application received by Wilmington University no later than March 15, 2019.
The student must enroll in and successfully complete a course offered by Wilmington University in Spring 2019. The course can take place during the 15-week Spring semester, 7-week Spring Block I term or 7-week Spring Block II term. The student must earn a passing grade in the course.
Scholarships will not be awarded for coursework paid for via third-party billing contract.
Each scholarship covers course costs only. It does not apply to textbooks, materials or other fees.
The student's account balance must stand at $0 for prior academic terms before the scholarship can be awarded. The scholarship cannot be applied to a past-due balance.
Note: Doctoral-level students are not eligible for this scholarship offering. Scholarships will be awarded only for undergraduate or master's-level study.
Wilmington University faculty and staff are not eligible.
How to become eligible:
Apply to WilmU for the Spring 2019 term. Submit an application for FREE by 1/9/2019 when you use code GIFT.
Enroll in a Spring 2019 course.
Complete the course, earning a passing grade.
Provided that you meet the eligibility criteria listed above, you will then be automatically entered into the pool of eligible students from which 50 scholarship recipients will be randomly selected.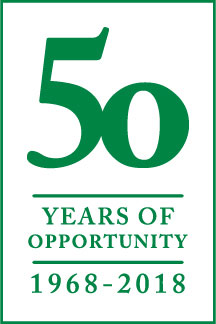 Scholarship offers will be announced in May 2019. If you receive a scholarship offer, you will be notified by your myWilmU email to confirm the details and eligibility of your offer.  Best of luck and thank you for choosing WilmU!
---
15+ Other Scholarship Programs Available
Wilmington University maintains a robust program of institutional scholarships for qualified students. It's worth your time to investigate these opportunities, as well as external scholarship programs not affiliated with WilmU.