Criminal Justice Institute
About The Criminal Justice Institute at Wilmington University
The Wilmington University Criminal Justice Institute offers customized professional development and training to law enforcement professionals in Delaware, Pennsylvania, Maryland and New Jersey. Now you can enjoy relevant programs close to home while saving travel costs.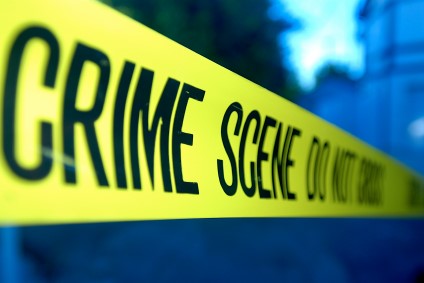 The Criminal Justice Institute of Wilmington University presents the 1st Annual Violent Crime Symposium. This symposium is open to all members of law enforcement.
When: April 28-30, 2020
Where: DoubleTree by Hilton 4727 Concord Pike, Wilmington, DE 19803
Cost: $300—Please contact us for more information about package options and scholarships
Contact us at cji@wilmu.edu
Who We Are
The Criminal Justice institute combines Wilmington University's decades of experience in criminal justice education with the expertise of law enforcement leaders who have directly served their communities for a collective 64 years. These experts are at your disposal and ready to meet your organization's training and professional development needs.
Meet Our Leaders
Dr. Raymond Carr, Director
Dr. Carr worked in law enforcement for 36 years and retired recently from the FBI, where he supervised a violent crimes task force, that investigated criminal behaviors involving drugs, terrorism, white-collar crimes and public corruption.
Read Full Bio
A certified police instructor, Dr. Carr has provided instruction to federal, state and local law enforcement officers, specializing in crisis management, criminal profiling, hostage negotiations, psychology of the criminal mind, forensic crime scene analysis, death scene investigation, forensic interviewing and criminal investigation analysis. Dr. Carr was the primary coordinator for the FBI's Philadelphia Division, the National Center for the Analysis of Violent Crime, and the Philadelphia Hostage Negotiation team.
He shares his expertise with state and local police departments via training and case consultations in behavior methodology, specializing in unsolved homicides, terroristic threats, weapons of mass destruction, serial rapists and serial murders. Dr. Carr holds a BS in Criminal Justice from Kutztown University, an MS in Administration of Justice from West Chester University, an MBA from Widener University, and an Ed.D. in Organizational Leadership from Wilmington University.
He teaches at Wilmington University and has lectured at Saint Joseph's University, Villanova University, University of Pennsylvania, Philadelphia College of Physicians, and Philadelphia College of Osteopathic Medicine. I have known Dr. Carr for many years and he always brings real-world work experience to the classroom, making his courses a must-take! Outstanding master practitioner on the art of crime. Outstanding delivery and a strong grasp and expertise of the criminal mind. Faithe Moore Taylor Deputy Chief Public Corruption, United States Attorney's Office Philadelphia, Pennsylvania.
Scott Duffey, Associate Director
Mr. Duffey is a retired FBI agent who served at the agency's Baltimore Division for 22 years and as a supervisory agent at its Wilmington, Delaware office. He also was a municipal police officer in Pennsylvania for six years.
Read Full Bio
A certified police instructor, Mr. Duffey has served as an instructor for the FBI, teaching interview and interrogation skills to law enforcement professionals worldwide. He instructs municipal police officers of Pennsylvania's southeast region and has extensive experience in the areas of white-collar and violent crime investigations.
Mr. Duffey holds a BA in Classical Languages from Saint Charles Borromeo Seminary in Philadelphia, Pennsylvania, and an MS in Administration of Justice from Wilmington University. Scott Duffey is a dynamic classroom lecturer who has the rare combination of academic background and street experience. Joseph J. Farnan Jr. United States District Judge (retired) District of Delaware
What we do
We provide one day to one-week specialized courses that are based on your needs and the needs of the community. Consider training in the following areas, or let us know what your immediate needs are. We will develop a customized program for you or your staff.
Contact the Criminal Justice Institute