Clinical Mental Health Counseling
Master of Science
Program Purpose
Wilmington University's CMHC program seeks to prepare students to be effective counselors in a diverse world and profession. Counseling is a professional relationship that empowers diverse individuals, families, and groups to accomplish mental health, wellness, education and career goals. Consistent with the values of the counseling profession, the CMHC program seeks to infuse multicultural awareness, knowledge, and skills throughout the curriculum. The program is structured to ensure that students will develop a professional identity as a mental health counselor and will master the knowledge and counseling skills needed to practice effectively. Students are trained for careers in community mental health and human service agencies, educational institutions, private practices, as well as government, business and industrial settings. Two field experiences (practicum [100 hours] and internship [600 hours]) are required. Students are prepared to sit for the National Counseling Exam (NCE) administered by the National Board of Certified Counselors (NBCC) which awards the National Certified Counselor (NCC) credential. Following 3200 hours of post-master's supervised experience by licensed, professional, individuals who have NCC status may apply for state licensure to become a Licensed Professional Counselor of Mental Health (LPCMH) in the state of Delaware.
Overview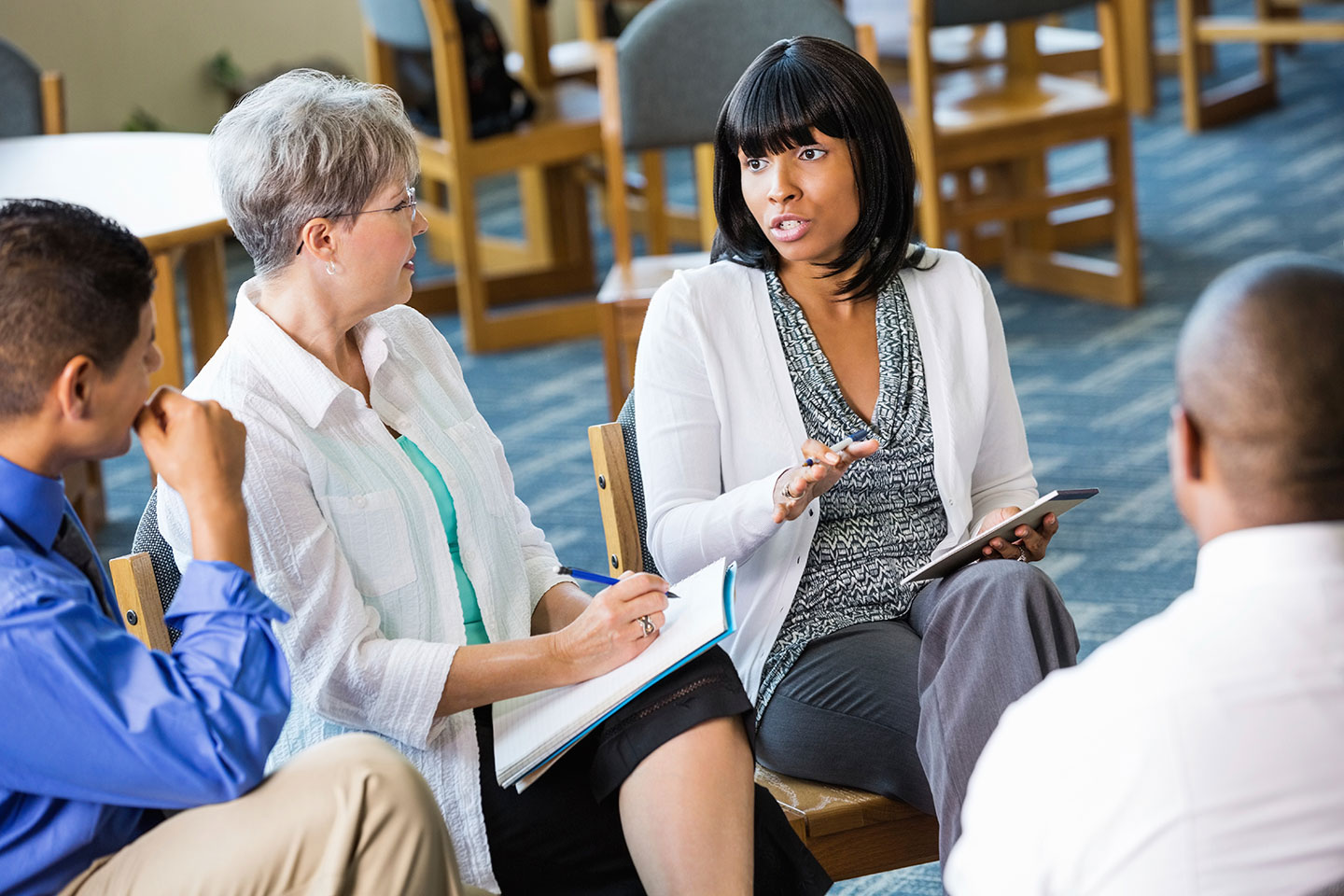 The Mission for the Masters of Science Program in Clinical Mental Health Counseling (CMHC) is to provide quality graduate education as a foundation to prepare culturally diverse students for professional counseling practice spanning a broad range of mental health issues and multi–culturally diverse populations. Consistent with the Mission Statement of Wilmington University, CMHC faculty strive to cherish the dignity of each person, value honesty and integrity in relationships, and foster an atmosphere of intellectual freedom, openness and creativity. The program subscribes to the highest standards of ethical practice and respect for competence in working with clients from multi-culturally diverse backgrounds and settings.
CMHC Program Goals, Objectives and Competencies
The CMHC Program Goals, Objectives and Competencies are based on the standards set forth by the Council for Accreditation of Counseling and Related Educational Programs (CACREP).
Goal # 1 Knowledge in Core Counseling Subject Areas
Objectives for Goal #1:
Become knowledgeable about the counseling profession and ethical practice in counseling
Become knowledgeable about social and cultural diversity
Become knowledgeable about human growth and development
Become knowledgeable about career development
Become knowledgeable about helping relationships, counseling theories and the counseling process from individual and family system perspectives
Become knowledgeable about group work
Become knowledgeable about assessment
Become knowledgeable about research and program evaluation
Competencies Expected for these Objectives:
Proficient knowledge base in each subject area
Proficiency in the application of subject area knowledge
Proficiency in oral and written communication related to subject area knowledge
Goal #2 Knowledge, Development and Demonstration of Clinical Mental Health Counseling Skills and Practices
Objectives for Goal #2:
Demonstrate foundational knowledge regarding the provision of mental health treatment services including treatment models, agency operations, and clinical supervision
Develop and demonstrate skills in mental health counseling, prevention and intervention
Develop and demonstrate skills in addressing issues of diversity and providing advocacy
Develop and demonstrate skills in assessment and clinical evaluation
Develop and demonstrate skills in research and evaluation of counseling programs and outcomes
Develop and demonstrate skills in clinical diagnosis
Competencies Expected for these Objectives:
Proficiency in developing counseling relationships, performing culturally competent counseling interventions, and advocating
Proficiency in performing intake interviews, assessing clinical information, and writing professional clinical case notes and reports
Proficiency in conceptualizing cases, developing treatment plans, and evaluating treatment outcomes d. Proficiency in applying evidenced based practices in counseling
---
This information applies to students who enter this degree program during the 2015-2016 Academic Year. If you entered this degree program before the Fall 2015 semester, please refer to the academic catalog for the year you began your degree program.