Student of the Block
Fall I: Dana Twymon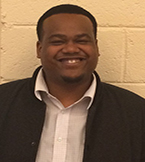 Dana is currently a junior at Wilmington University with a GPA of 3.4. He is a transfer student from Wor-Wic Community College and is majoring in Behavioral Science. Dana is the Vice President of Student Government Association and President of Student United Way. He pursued leadership opportunities on campus because he wanted to make a difference and saw the impact previous student leaders had within these organizations. After graduating, Dana hopes to become employed as a youth counselor, probation officer, or a teacher. Dana is passionate about serving the community and strongly believes in the importance of giving back. In his spare time, Dana enjoys playing basketball, watching football, and his favorite sports team is the Miami Dolphins.
---
Fall II: Zach Lee
Zach is currently a senior at Wilmington University with a GPA of 3.91. Zach graduated High School locally from Christiana High School where he was a standout student and Goalkeeper on the soccer team. After High School he attended Cedarville University in Ohio, where he also was a member of the soccer team. After two years at Cedarville, Zach decided to transfer to the University of Delaware. After a year at Delaware, Zach transferred to Wilmington University where he is majoring in General Studies and is also a member of the soccer team. In fall 2014, Zach was hired part-time by WU Academic Advising where he assists students with Walk-in registration. He is a Substitute Teacher with Kelly Services and is a member of the Delaware Soccer Referees Association as well as a Lifeguard for Delaware State Beach Patrol. Zach's future aspirations include being a high school math teacher and high school soccer coach. He is currently applying for Teach for America/ Delaware Transition to Teaching (D3TP).
---
Spring I: Nadia Gross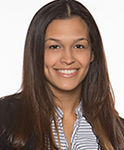 Nadia is a part-time student working toward a Bachelor's degree in Media Design with a concentration in Photography. She holds a 3.74 GPA and hopes to be employed by a major magazine or media company as a photographer or photojournalist once she has graduated. This year, Nadia participated in Student Life's annual Alternative Spring Break trip to New Orleans to assist in the efforts to rebuild homes damaged by Hurricane Katrina in 2005. She is passionate about giving back to the community and became more aware of the needs in her own community as a result of participating on the trip. In her spare time, she regularly volunteers in feeding the homeless with her church. Additionally, she enjoys reading novels, taking pictures, and spending time with her family and children.
---
Spring II: Jacqueline Cole
Jacqueline is finishing up her sophomore year at Wilmington University with a 3.62 GPA. She graduated from St. Mark's High School and is pursuing a Bachelor's degree in Psychology. She is a current member of the Wilmington University Competitive Cheerleading Squad. Through cheerleading, she serves as an ambassador for the University and was part of the 2014 and 2015 National Championship team for the College Cheerleading Nationals in Orlando, Florida. After graduating, Jacqueline plans on pursuing a Master's degree in Counseling to follow in her mother's footsteps in working with elementary and middle school children with disabilities. In her spare time, Jacqueline enjoys perfecting her cheerleading skills, meeting new friends, reading, and spending time with friends and family.