Congratulations and Welcome to Wilmington University!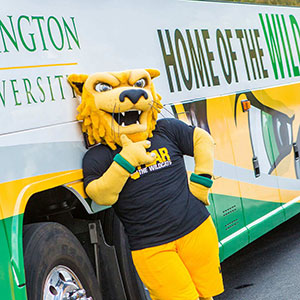 New Student Orientation (NSO) congratulates our newly admitted WilmU students. Welcome to Wildcat Country! Whether you are a first year or transfer student, NSO will help you get ready for your face-to-face and/or online academic experience.
The tabs to the left will guide you through the process and provide you with important information about the University. Get started now and revisit anytime for updates.
  Scroll Down to Next Section or Use Left Navigation
---
  

Message from the President

 

Welcome to Wilmington University.

It is our mission to offer quality education to all who seek it. We are committed to academic excellence both in the classroom and online, and our dedicated faculty creates and teaches relevant and affordable career-oriented programs that are conveniently scheduled. We believe strongly in treating each student respectfully and individually.

The enthusiastic involvement of our Board of Trustees sets the bar high for our administrators, faculty, staff and alumni. The Wilmington University community extends well beyond the state of Delaware. We have multiple sites in both Delaware and New Jersey, community college partnerships throughout the region, and students around the country and abroad attend our online programs.

We provide our students with the solid academic foundations, practical skills, and "real-world" opportunities they need to advance in their professions and lead their communities. We encourage them to participate actively in innovative programs that require effort, challenge critical thinking, provide solid career preparation and instill ethical values.

Wilmington University is a place where you can realize your potential as you seek intellectual challenges and personal fulfillment. It is our great hope that you will also discover a love for and commitment to lifelong learning. We are glad you are here!

Sincerely,
Dr. LaVerne Harmon
President
Dr. LaVerne Harmon
President
  Scroll Down to Next Section or Use Left Navigation
---
  

Meet Your Dean

  Scroll Down to Next Section or Use Left Navigation
---
Know Your Sites
With six locations throughout Delaware, and nine locations in New Jersey, Wilmington University brings higher education close to home.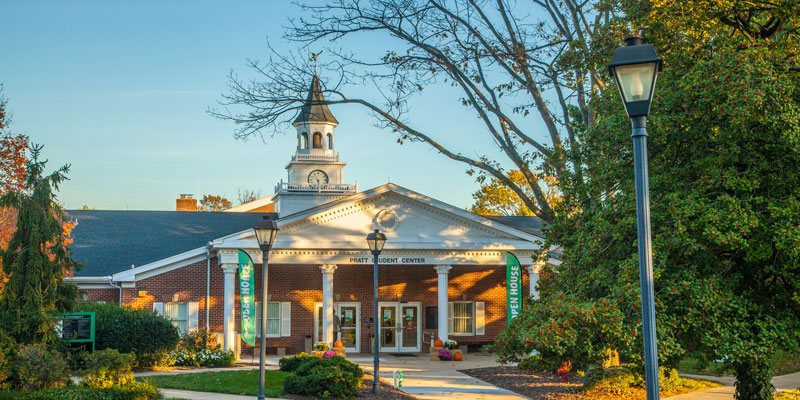 Scroll Down to Next Section or Use Left Navigation
---
Academic Advising services are an essential element of the Wilmington University student support system. We are here to help you develop long-term academic plans and set short-term goals to achieve those plans.
myWilmU lets you register or request registration for any course in the upcoming term, 24/7, 100% online.
Guided Pathways is a comprehensive, personalized approach to education planning that supports Wilmington University students from application to graduation to keep you progressing on time, on track and on budget.
Track and plan your degree program progress with DegreeWorks.
  Scroll Down to Next Section or Use Left Navigation
---
Online Registration
myWilmU lets you register or request registration for any course in the upcoming term, 24/7, 100% online.
Log in to myWilmU.
From the toolbar icons, choose Registration and Records.
For step-by-step instructions, see yWilmU Registration.
  Scroll Down to Next Section or Use Left Navigation
---
Online Learning
Canvas is WilmU's online learning platform. Connect with your instructor and classmates, access course materials, complete assignments and more. All courses at WilmU at WilmU use Canvas, not just online courses, so take some time to get familiar.
Before starting your first online course, take this tour to get familiar with how online courses work and how to navigate around your course in Canvas.
Online Student Navigators provide personalized guidance throughout your online learning experience.
---
Technology Resources
myWilmU is Wilmington University's online student services portal. With myWilmU, you can access your personal information and conduct your University business online.
All Wilmington University students are issued Wilmington University email accounts. Wilmington University will use your student email account as an official means of communicating with you.
Wilmington University provides computers for student use in designated computer classrooms and select student lounge and library areas at each of our locations.
  Scroll Down to Next Section or Use Left Navigation
---
Student Support
Whether you are an incoming freshman, a returning adult student, a transfer student, or a graduate student, the Student Success Center can provide you with the support and resources necessary to achieve your goals.
Librarians are here to help you select and locate resources. Whether you need help searching the library databases or navigating the APA manual, library staff are always available in person, by phone or via e-mail.
Student Services is available to answer your questions about the admission process, tuition and fees, financial aid and more.
Wilmington University Campus Store is a local bookstore serving the students, faculty and staff of Wilmington University with pride.
Connect with a live tutor on demand or make an appointment for a future session.
The documentation will serve as a guide as you begin and continue your educational career with Wilmington University.
Wilmington University appreciates the dedication of our country's service members and strives to serve the unique educational needs of military students.
  Scroll Down to Next Section or Use Left Navigation
---
A financial aid package may consist of a combination of grants, loans, and/or work study. The receipt of these awards is dependent upon the level of funds available, and your eligibility as determined by the Free Application for Federal Student Aid (FAFSA).
  Scroll Down to Next Section or Use Left Navigation
---
Billing
Find everything you need to know about paying for your WilmU education. Student Financial Services staff assist students with billing, payment information and more.
The Wilmington University payment plan allows students to pay tuition in monthly installments throughout the semester.
Wilmington University partners with TouchNet to disburse all refunds to students.
Choose from the following options for your refund:
Direct deposit of your refund into a bank account of your choice.
Paper check sent via U.S. Mail.
A Discover debit account where you can make purchases or get cash with your refund money.
  Scroll Down to Next Section or Use Left Navigation
---
Wilmington University provides a variety of ways for students to get involved on and off campus.
Wilmington University is committed to creating and maintaining a learning environment where all persons who participate in University programs and activities can learn together in an atmosphere free from all forms of harassment, exploitation, bias, prejudice or intimidation.
Career Services is a free resource for students and alumni to learn more about their chosen career fields and to develop career plans.
Wilmington University actively supports the rights of students with disabilities to have equal access to education.
In summary, students have four primary rights under this act: the right to inspect and review their student record, the right to seek amendments to records, the right to consent to disclosure, and the right to file a complaint.
The University Safety Department provides 24/7 security coverage for the New Castle, Wilson Graduate Center, Brandywine and Dover sites and the Athletic Complex.
The Student Center is a gathering place for the campus community, offering social co-curricular and cultural activities that enhance individual growth and stimulate discussion.
  Scroll Down to Next Section or Use Left Navigation
---
Completing the Orientation
Thank you for taking the time to become familiar with Wilmington University. As a student, you will have access to this site throughout your career at WilmU.
THANK YOU
---