New Students
Welcome to Wilmington University! You're now a member of the Wildcat family. We're pleased you chose WilmU to continue your education, and we're here to support your success.
Get Ready to Start Classes
You can log in to MyWilmU to view or change your course schedule.
First year students with 15 credits or less are required to enroll in FYE 101, a course that prepares students for their academic success.
Here's a checklist of things you will need to do to ensure you are prepared for your first day.
---
New Student Resources
WilmU's dedicated advisors, mentors, and tutors are here to provide support in person and online.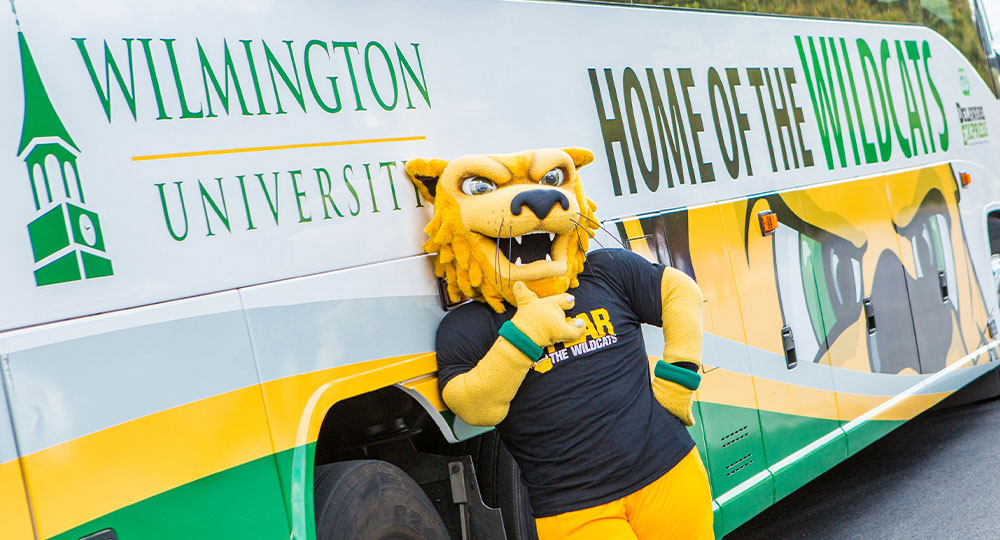 Get Connected and Get Involved
Participating in student organizations, events, and activities helps you stay connected, learn outside the classroom, and show your Wildcat pride.
Student Life
WilmU Athletics
Canvas
Frequently Asked Questions
FAQ For Students
FAQ For Parents
Attend an Event or Webinar
View All Events
Get to know WilmU at your convenience at an upcoming event or webinar!
Have Questions? Let us help!
Our Admissions Specialists are ready to answer your questions, help you make appointments, or lead you to solutions.