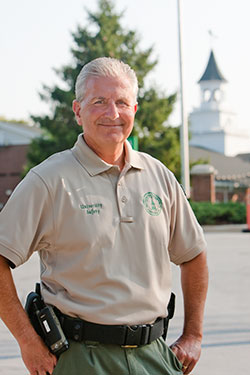 Welcome
Providing a safe and healthy environment on campus is important to us. At Wilmington University, safety doesn't happen by accident. We believe safety and campus security is a collaborative effort: one born of observation, knowledge, empowerment and resources.
At Wilmington University you are part of a collaborative collegiate community, consisting of students, staff and faculty. As a member of our campus community, you are empowered and encouraged to speak up if you notice a safety hazard. Never hesitate to report to University Safety officers, faculty or staff any suspicious, unsettling or potentially crime causing conditions or behaviors.
Visit the Security Plan for your University Location for detailed information about contacting Safety Officers.
Make sure to take advantage of the many resources offered by University Safety including student escorts, educational seminars, and lost & found. Periodically check back at the University Safety web pages to stay current on safety and crime prevention tips. And most importantly, take time to familiarize yourself with the various emergency communications devices located around our sites.
With this information in mind, we hope that you will have a fulfilling collegiate experience and become an active team member in ensuring a safe campus environment.