2016 TRAVEL DESTINATION
Just as the Chamber brings people and businesses together through Chamber events,a trip with the Chamber allows travelers to build great relationships with their fellow passengers and experience commerce abroad. We provide opportunities to explore the wonders of exciting destinations with ease. The trips are open to Chamber members and non-members, and these excursions through the Chamber are invaluable ways to promote our community worldwide. All the
travel details are taken care of by our travel partners, including courtesy transportation
from the Chamber Office to and from the airports, hotel reservations, many meals, deluxe
tour buses, English-speaking tour guides, and more. With destinations as diverse as China, Germany, Austria and Cuba, you're certain to find the perfect getaway to enjoy with your family, friends, and colleagues.
Travel Abroad and Earn Credits
Earn credits toward your degree! PLA credits are available at an additional fee for both undergraduate and graduate students, if approved by your program chair.
For information on earning college credit for attending the trip contact your Program Chair for approval.
Experience Thailand and Hong Kong
This is an extremely popular 9-day adventure with Citslinc International, Inc. The trip includes stops at the Golden Palace, relaxation on the Coral Island's beaches and enjoy the Peak views in Hong Kong, and so much more.
If interested, please register to attend an Information Session by contacting Barbara Weiss from the NCC Chamber at 302-294-2068
orweissb@ncccc.com. All information sessions will be held at the Chamber of Commerce: 12 Penns Way, New Castle, DE 19720) at 5:30pm. The date of the information session is March 2.
Thailand and Hong Kong Trip Details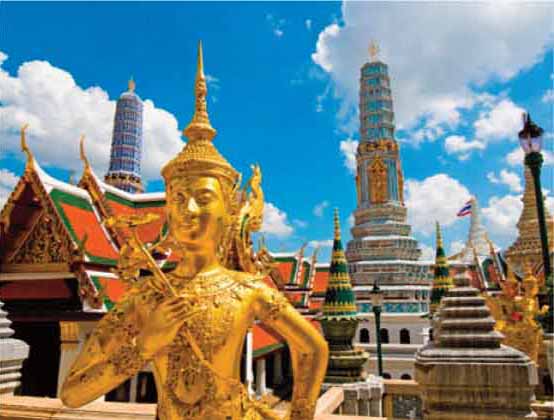 Download the Itinerary and Registration
October 30 to November 7, 2016
Round-trip airfare from JFK in New York
Accommodations
Three meals per day
Daily sightseeing tours
Bus transportation
Admission tickets to tourist attractions
$300 fee due with registration (fee applied to fare)
Cost of trip is $3,049 plus VISA costs
Balance of fare is due July 15, 2016
*Discounted Pricing
Please note The New Castle County Chamber of Commerce is sponsoring the trip. Wilmington University students, alumni, and employees receive the "member" pricing for the trip. The member pricing can also be extended to family and friends of students, alumni, and employees. Indicate your student status or relationship to the University when registering.
Register for the Trip Today
Register with the New Castle County Chamber of Commerce online at www.ncccc.com or mail registration form and $300 non-refundable deposit to: New Castle County Chamber of Commerce, 12 Penns Way, New Castle, DE 19720
Contact Barbara Weiss from the NCC Chamber if you have any specific questions regarding the trip to China. She can be reached at 302-294-2068 or weissb@ncccc.com.