The Brandywine Benefit
This beautiful new site opens access to 200+ affordable higher education programs, as well as WilmU-hosted events, to residents of Chester, Delaware, and Northern New Castle counties.
Full-service, state-of-the-art facilities
Hub for 200+ career-building programs
All students pay low in-state tuition rates
Located at Rte. 202 & Beaver Valley Road, across from the Concord Mall
Search Available Courses at Brandywine
---
A Modern Site for a Thriving University
State-of-the-art facilities are set in a pedestrian-friendly, naturalistic setting. The site houses classrooms, science and computer labs, offices, library, campus store, Student Success Center, café, offices and reception/event areas.
---
Here to Help You Apply or Enroll
WilmU Brandywine is open for classes. Stop in to tour the site, learn about academic programs, apply for admission, or ask about financial aid.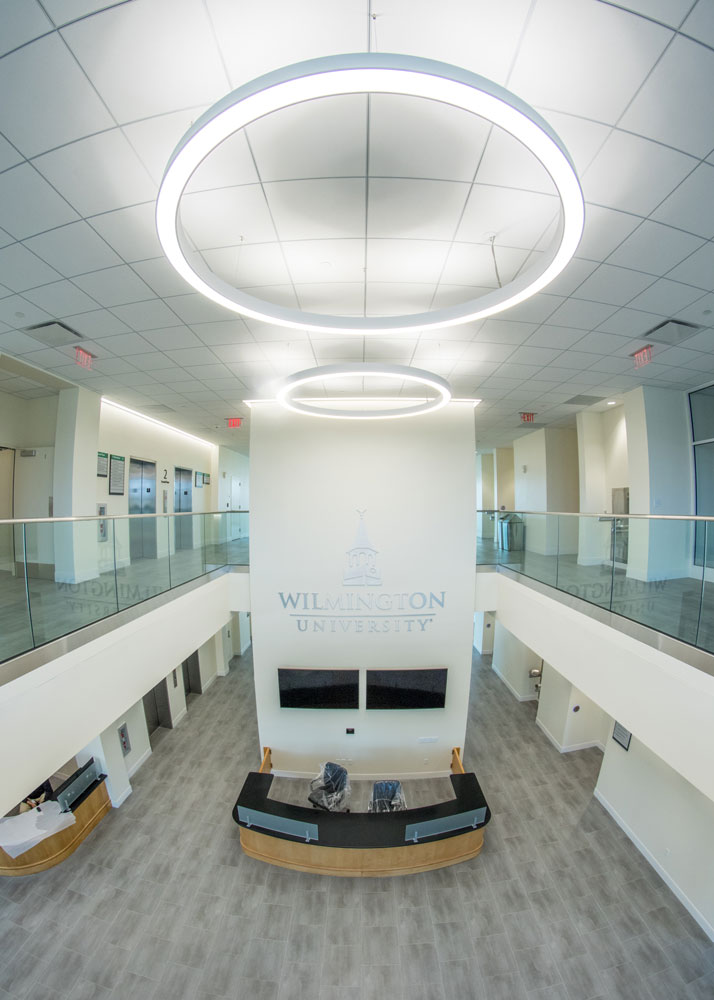 Explore the academic programs available at WilmU Brandywine.
Note: Classes will no longer be offered at our Silverside Road location as of January 2019.