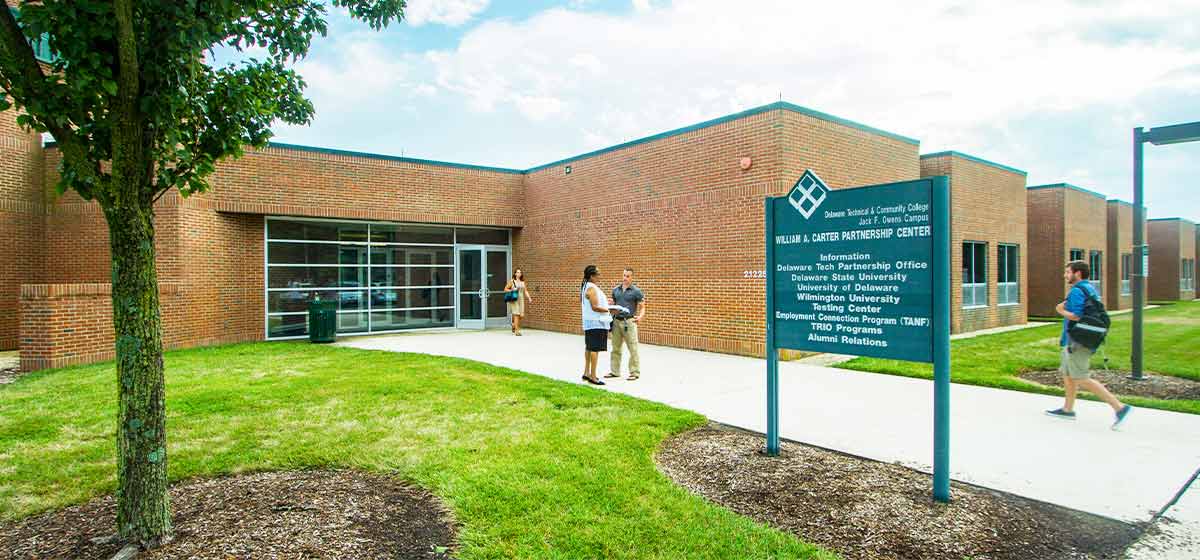 Wilmington University Georgetown
Wilmington University and the William A. Carter Partnership Center on the Delaware Technical Community College Owens Campus in Georgetown work together to bring innovative degree programs to Southern Delaware residents. Through this partnership, you can earn your bachelor's degree right at Delaware Tech Owens campus in Georgetown.
Pursue Your Degree at Wilmington University
WilmU Georgetown staff want to provide you with all of the support you need to be successful— register for classes, meet with an advisor, get assistance with billing and payment information and more all on-site.
Convenient Location in Southern Delaware
WilmU Georgetown location is just northwest of historic Georgetown and is centrally located in Sussex County, convenient to Laurel, Seaford, and western Sussex County, as well as the Delaware seashore resort areas.
On-Site Services at WilmU Georgetown
Students have access to a full slate of academic resources and student services at our WilmU Georgetown location.
Get to Know WilmU
Attend an Event or Webinar
Experience our Interactive Digital Viewbook
Get to know WilmU better through videos,
testimonials, and more!
Take Me There
Have Questions? Let Us Help!
Our Enrollment and Engagement Counselors can guide you through the application process, admissions requirements, funding options and more, so you can build the WilmU education plan that works for you.