Information Literacy
The new Information Literacy Framework (updated Feb. 2015) envisions information literacy as extending the arc of learning throughout students' academic careers and as converging with other academic, workplace, and social learning goals.
Information literacy is the set of integrated abilities encompassing...
the reflective discovery of information,
the understanding of how information is produced and valued,
the use of information in creating new knowledge,
ethical participation in communities of learning.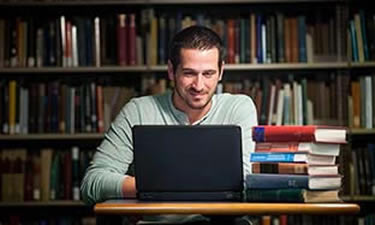 The Framework is organized into six frames, each consisting of a concept central to information literacy, a set of knowledge practices, and a set of dispositions. The six concepts that anchor the frames are presented alphabetically:
Authority Is Constructed and Contextual
Information Creation as a Process
Information Has Value
Research as Inquiry
Scholarship as Conversation
Searching as Strategic Exploration
Source - http://www.ala.org/acrl/standards/ilframework

Learn more about Information Literacy here!