Organizational Dynamics
Bachelor of Science
This degree program is for students who want to learn the social and psychological elements of organizational behavior. While this degree program is open to undergraduate students of various ages and backgrounds, professionals who have attended some college, but have not yet finished will find this a convenient way to finish their degree. Depending on credit hours and experience, students could graduate in as little as one year. The Organizational Dynamics program was developed in response to the demand from area businesses in need of well-qualified managers, and the need to provide students with the strategic tools necessary to thrive in today's workplace.
Advance in your field
This degree can help prepare you to advance in your career or get a start in the job market. Students will benefit by getting current information in the social and psychological aspects of leadership, motivation, group decision making, supervision, management and related skills that impact the dynamics of the organizational structure as it relates to performance and productivity.
More About The Program
Courses are taught primarily in hybrid and online formats. Hybrid courses combine the best of in-class instruction and online learning creating an active, independent learning environment which reduces in class time. Classes primarily meet one evening on alternating weeks for seven weeks. Unique features of the online learning include activities such as case studies, tutorials, self-testing exercises, simulations and online group discussions. This degree program offers a core consisting of 36 credits. Other courses in the major can be taken as electives and are offered in a variety of formats.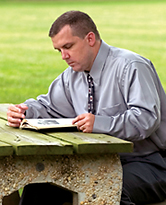 Flexible Schedules: Keep working while earning your degree

Hybrid Classes: Best mix of classroom and online learning

Accelerated Format: Transfer in up to 75 credits, and complete your degree in as little as one year
What is Behavioral Science?
The Organizational Dynamics program is one of the degrees offered by the College of Social and Behavioral Sciences. Behavioral Science majors study the effects of behavior on human interaction, group processes, and decision making. Typically skills and knowledge in this area are used in fields such as Social Work and Counseling. Because human behavior is a factor in all organizations, Behavioral Science majors are in demand in a variety of jobs in business and government sectors.
---
This information applies to students who enter this degree program during the 2015-2016 Academic Year. If you entered this degree program before the Fall 2015 semester, please refer to the academic catalog for the year you began your degree program.