Student Assignment Page
The Student Assignment page provides students with a timeline of the assignment and their status in the assignment. Here are Canvas' student guides for Assignment Enhancements:
Each Assignment has a timeline display at the top of the page, indicating where the student is at in each stage of the assignment. There are 4 stages: Available, Upload, Submit, and Not Graded Yet. The screen below shows an assignment that is in the Upload stage. The steps below show how to submit a document. Click here to view the instructions to submit a Kaltura video.
Please note that online assignments at Wilmington University align with the Eastern Standard Time zone. All dates, due dates, and times throughout a course are displayed according to the Eastern Standard Time zone.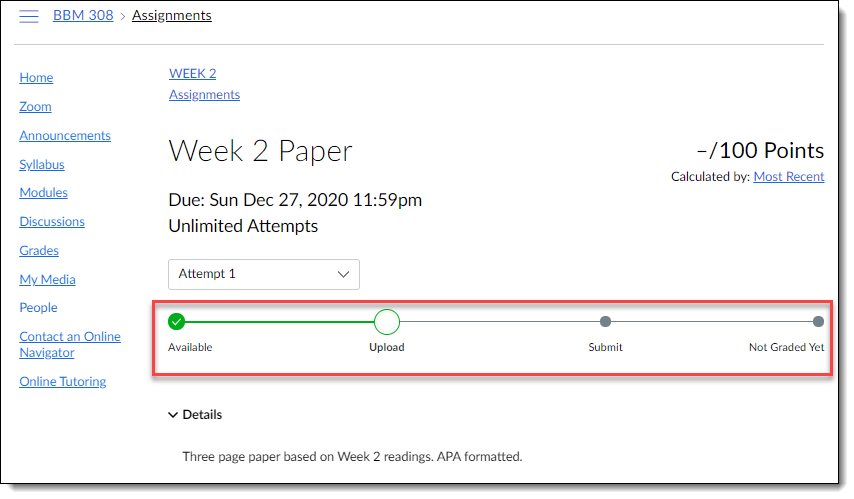 When you scroll down the page, the assignment timeline collapses and you can see the submission options for the assignment. 
You may drag and drop a file to submit to this assignment.
Click on the "More Options" button for additional ways to submit.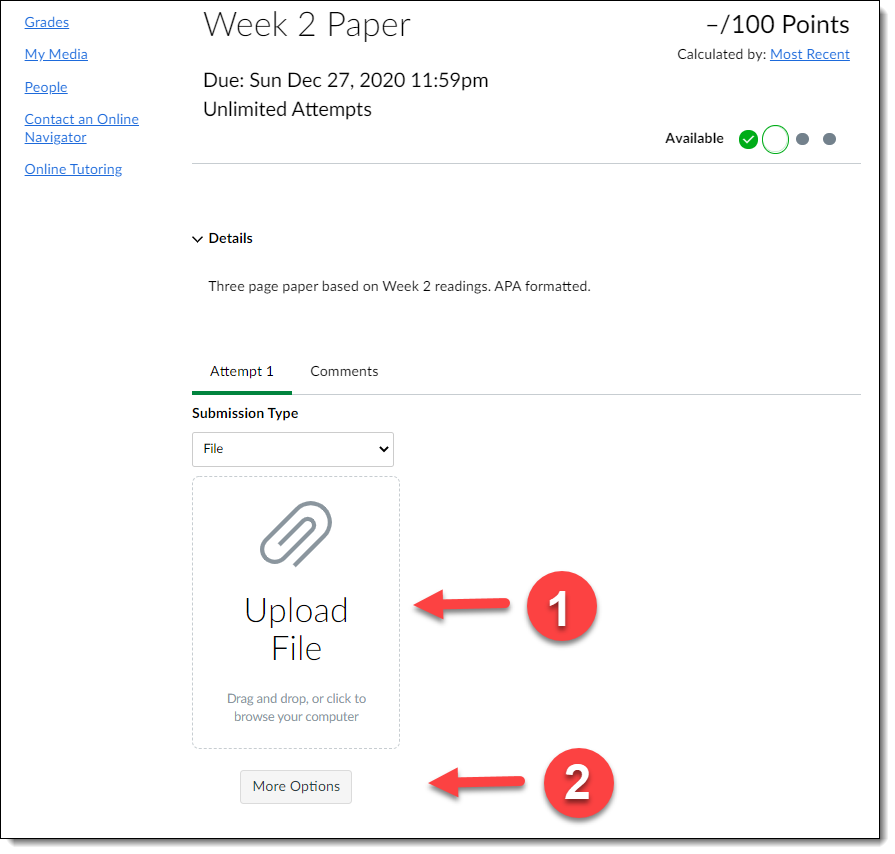 Clicking on "More Options" will allow students to select and submit files from their personal file areas in Canvas or from Google Drive:

How to Submit a Kaltura Video
Record your Kaltura Video. 
In the Assignment page, choose the Text Entry option
Select the Kaltura button; the Kaltura media page will open.
Choose the video you wish to submit by clicking on the "Select" button to the right. 
Click submit. The video may take a few moment to process in the text box.