Center for Prevention Science
About the Center for Prevention Science at Wilmington University
The Center for Prevention Science, an initiative of Wilmington University's College of Social and Behavioral Sciences, applies innovative, research-based educational opportunities to social and public health challenges in order to build stronger, healthier individuals, families, communities and organizations in Delaware and beyond.
Who We Are
Our role as a point of contact for community assistance draws on the expertise of Wilmington University's faculty, a multidisciplinary team of active practitioners in education, human services, health care, mental health and criminal justice fields. In addition, students at all levels make contributions toward community needs through coursework ranging from doctoral-level research projects to fieldwork internships.
Meet Our Director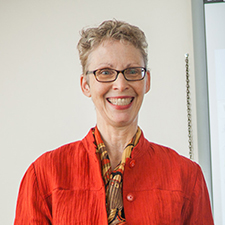 Dr. Debra L. Berke
Dr. Berke, Director of Psychology Programs and Professor in the College of Social and Behavioral Sciences, specializes in trauma-informed approaches, family studies, women's studies and gender studies. She is a Certified Family Life Educator who earned a PhD in Family Studies from the University of Delaware and a master's in Human Development and Family Studies as well as a bachelor's in Sociology at the University of Nebraska-Lincoln. She taught family studies and women's studies, and directed the Gender Studies Project, at Messiah College in Mechanicsburg, Pennsylvania, for 15 years. She has held leadership positions with the National Council on Family Relations and served as a consultant to the State of Delaware and the Pennsylvania Commission on Crime and Delinquency.
What we do
Our educational and community initiatives can provide:
training sessions and coaching
needs assessments and consultation
coalition building
community and workforce development
policy briefs
These resources are available to local and regional schools and school districts, community organizations, government agencies, and employers.
Our efforts are designed put research into practice, examining and providing solutions to such social and public health concerns as substance abuse, mental health, crime and violence, human trafficking, family dysfunction, chronic illness, obesity, diet and nutrition, homelessness, suicide, juvenile delinquency, risky sexual behavior, and physical disability and developmental delays. Our aim is to improve community health, well-being and resilience.
Contact the Center for Prevention Science