2018 Teaching and Learning with Technology Symposium
 The Online Learning and Educational Technology Department proudly hosted the 9 th annual Teaching and Learning with Technology Symposium on Monday, May 7, 2018.  
Conference Summary: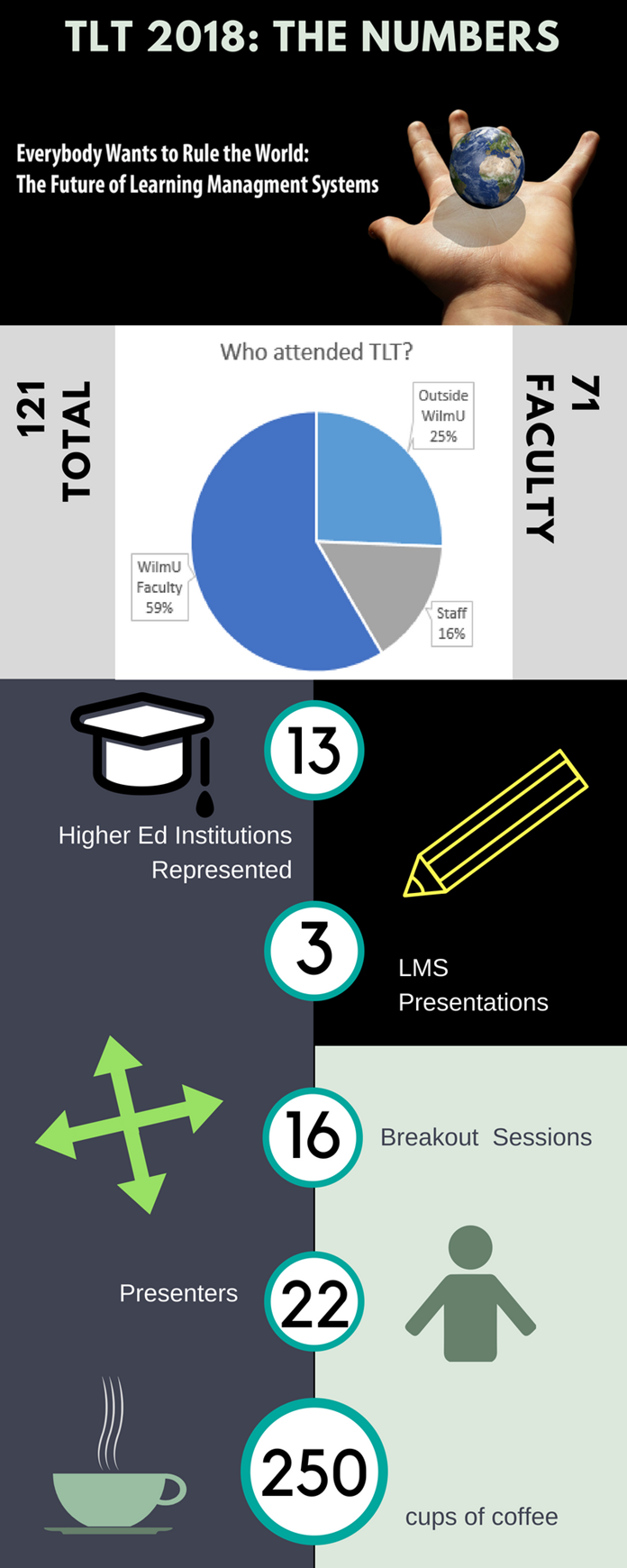 Conference Details and Theme:
This conference will feature:
3 learning management system (LMS) vendor demonstrations. 
21 guest speakers will give special presentations. Presenters include Wilmington University adjunct faculty members, and other subject matter experts in the E-Learning community.
Conference Theme:
"Everybody Wants to Rule the World:  The Future of Learning Management Systems"
As part of our commitment to teaching and learning with the latest educational technologies, the focus of this event is to take an unbiased look at the leaders in the LMS market: Blackboard, Brightspace, and Canvas.
3 ways to engage with the LMS Vendors:
In the morning, each LMS vendor provided a 50 minute non-technical presentation of their product's core features.
During lunch, each vendor will be set up a booth and sharing promotional materials. This was a great opportunity for attendees to speak directly with the vendors to test out their products, and learn how their products could fit into your institution. Because of their experiences in working with other colleges, they have a wealth of knowledge that will help you to implement innovative new technology solutions at your school.
After the conference, we sent attendees a survey, allowing you to share feedback on what you liked or didn't like about each product.
Speaker Schedule
Morning vendor sessions:
These 3 sessions will be streamed live for online faculty to view remotely. 
9:00 – 9:50am: Bright Space demo by Dan Ganesh
10:00 – 10:50am: Blackboard demo by Scott Caplan
11:00 – 11:50am: Canvas demo by Darin Oberg
Afternoon Concurrent Breakout Sessions:
The 4 sessions below marked with * will be streamed live for online faculty to view remotely. 
1:00 – 1:50pm sessions:
2:00 – 2:50pm sessions:
Session Details: 
Blackboard breakout vendor session: Make Your Course Content Accessible For Everyone
Lisa Andion, Sr. Solutions Engineer
Accessibility of course content is a growing concern for campuses and educators who strive to ensure that all students have access to course content in the learning management system. Gain greater insight into the accessibility of your digital course content, provide faculty with guidance about how to improve the quality of their content for everyone, and ensure that students of all abilities have immediate access to content in formats that may be more suited to their specific needs.
Bright Space vendor breakout session
Brad Ketelaars, Sr. Solutions Engineer, D2L Ltd.
Dan Ganesh, Sr. Account Executive, D2L Ltd.
The session will highlight how unique Brightspace tools can help improve faculty/student engagement, and student success while saving time for faculty. We will demonstrate the use of automated messaging tools, conditional/adaptive releases and visual reports.
Canvas vendor breakout session: A Place For The Rest Of US! Tips and tools that connect non-traditional learners and teachers in meaningful ways
Jace Gilbert | Sr. Solution Engineer, Canvas
Student success doesn't have a one-size-fits-all definition; it means different things to different people. Motivation and engagement are crucial to student success—and both are driven by empowerment. The best educators, as much as possible, empower students to engage deeply with course materials and to learn in ways that suit them best. Many forward-looking institutions now prioritize a collaborative environment where teachers act more as coaches. This is where Canvas comes in. By harnessing the power of technology, educators can begin to deliver a more engaging and motivating educational experience.
Can We Discuss This Online? Online Discussion Board Strategies for Blackboard 
Dr. Gulbin Ozcan-Deniz, Assistant Professor at Thomas Jefferson University

The Community of Inquiry (CoI) theoretical framework represents a better experience through social, cognitive, and teaching presence (Garrison, Anderson, and Archer 2000). Social presence is defined as communications happening in a trusted environment, cognitive presence is where the learning happens through construction of knowledge, and teaching presence is the facilitation of cognitive and social processes to achieve learning outcomes. Online Discussion Boards (DBs) present opportunities to support the CoI framework via how they are created and operated by educators. This presentations will discuss online DBs within the CoI theoretical framework, while giving tips on how to design and operate online DBs on Blackboard as the learning management system (LMS). Attendees will be able to: (1) understand the pedagogy behind using DBs, (2) how to effectively design DBs on Blackboard, and (3) how to run and assess DBs effectively by using a rubric embedded on Blackboard. Garrison, D. R., Anderson, T., & Archer, W. (2000). Critical inquiry in a text-based environment: Computer conferencing in higher education model. The Internet and Higher Education, 2(2-3), 87-105.
Fostering a Culture of Accessibility in Higher Education
Chad Bullock, Senior Manager, Adaptive Technology, Center for Accessibility at Atlantic Cape Community College
Michelle Perkins, Director, Instructional Technology at Atlantic Cape Community College
This presentation will focus on one school's efforts to educate faculty and staff in a timely manner on the benefits, legalities, and techniques in implementing the Web Accessibility Initiative. Attendees will be provided details on the implementation plan, dissemination of information and adoption of various tools for creating an accessible student experience. Progress and Outcomes will also be discussed.
View a video archive of this presentation
High Ed Tech – High Engagement! Reinforcing Authentic & Active Learning 
Dr. Shawn Stevens, Adjunct Professor at Wilmington University
Education technology tools can provide opportunities to engage learners in activities that promote alignment with career pathways, pursuit of personalized assignment interests, participation in "community learning", and tapping into analytical and creative processes. A benefit of effective learning is to engage metacognitive processes such as self-direction, self-reflection, and self-regulation. Learning management systems such as Blackboard permit instructors to design relevant activities for achieving desired engagement. In this presentation, we explore tools such as VoiceThreads, Kaltura, Collaborate Ultra, and Journals to ignite and sustain engagement. We also identify the features and elements to consider when designing activities with these ed tech tools.
Download a copy of this Presentation (PPTX)
"If it weren't for the faculty…": Instructional Technology Adoption Strategies for the Real World
Dr. Eric Hagan, Director, Distance Education and Instructional Technology at DeSales University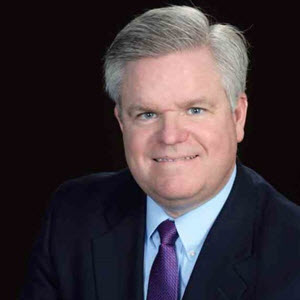 Jennifer Walz, Instructional Designer at DeSales University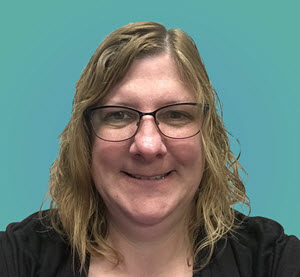 Instructional designers and technologists can perhaps be forgiven for occasionally thinking, "If it weren't for the faculty, we could really improve the teaching around here!" But the reality is that instructional designers and faculty members need each other to produce a quality online, hybrid, or technology-supplemented course. At the same time, absent direct authority over instructors, getting new technologies widely adopted and effectively used is a huge challenge for designers and technologists. If you are an instructional designer or technologist looking for new ideas, this session may be for you. Session participants will leave with a playbook of strategies for motivating faculty members to voluntarily adopt new technologies and practices. Techniques to be discussed include: identifying and cultivating faculty thought leaders, building relationships with faculty administrators, orchestrating faculty peer-to-peer technology promotion, developing peer relationships with faculty members, meeting faculty members where they are, providing opportunities for research, letting the faculty members take the lion's share of the credit, and modeling use of technology in non-teaching situations. If all else fails, feed them or pay them! Additional ideas will be solicited from participants.
Increasing Accessibility and Fostering Inclusive Learning (OneNote (free), Learning Tools (free), Microsoft Translator (free add on to PowerPoint 2016)
Lindsey Troyanoski, Microsoft Learning Consultant at Riddle & Bloom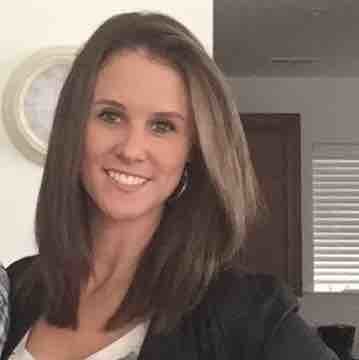 In this session see how Microsoft's Education product teams are working to provide students of all ages and ability levels free tools to assist with reading comprehension and language barriers. This will be a demonstration of the technology so you get to see from a PC and mobile device perspective how students can interact with content.
Incorporating Technology into Problem-Based Learning
Danielle Hunt, Adjunct Instructor and Instructional Designer at Wilmington University
Ashley Hollern, Biology/Chemistry Instructor at Palm Beach Day Academy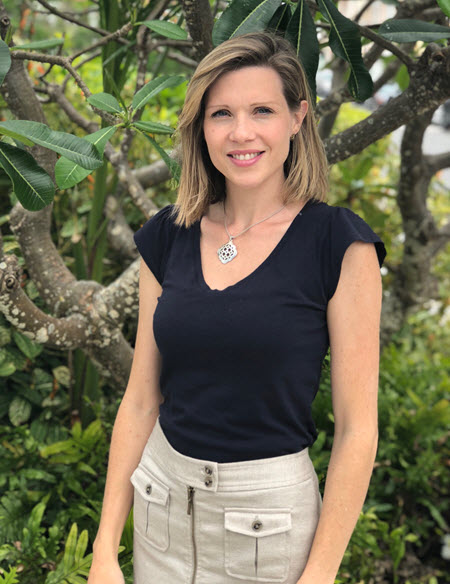 Problem-Based Learning (PBL) is based on the idea that students are able to understand and solve real-world problems using critical thinking, collaboration, and self-directed learning. Purposefully integrating relevant technology can lead to more authentic experiences and lasting comprehension.

We would like to offer a workshop-style opportunity for attendees to take an existing lesson and modify to try a PBL approach using web-based, Blackboard-based and other technologies.

We will be discussing:
Posing Challenging Questions
Facilitating Sustained Inquiry
Authenticity
Student Voice and Choice
Reflection
Critique and Revision
Public Products
"Not all technology is good for pedagogy. And great pedagogy can and will exist without technology. We have, however, greatly miscast and underutilized technology's power. When we enlist technology in the service of exploratory learning for all, watch out!" (Fullan, 2012).
Make your online course feel like a personal journey -- not an impersonal content-map
Sandy McVey, Educational Technology Consultant II at University of Delaware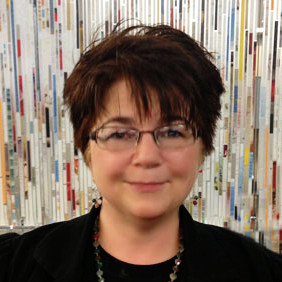 This session will showcase strategies and course management tools to encourage student interaction with course content, each other, and instructors. Examples include: lively discussion boards, digital teams, showcasing and shout-out recognition, video chat office hours, and grading with rubrics to carve out time for personalized comments. Attendees will be encouraged to share their own winning applications in this all-learners-on-deck discussion.
Download a copy of this Presentation (PPTX)

Download a copy of the printable handout (PDF)
View a video archive of this presentation
Maximizing Your Course's Design
Stephen Scheib, Adjunct Instructor and Instructional Designer at Wilmington University
Do you teach online? Face to face? Both? Do you have to build your courses from scratch or do you have a template? If you answered yes to any of these, then you should attend this informational presentation. In this session, we will go over basic design principles and "pandragogy" (pedagogy and andragogy combined) of preparing and executing your course to make it more effective for you and your students. Learn how to take the control of a template to make the course showcase the valuable experience and knowledge you have. Discover ways to take a course from lecture to authentic interaction. Whether you start from scratch or use a template, you can take away some valuable tips and tricks on how to improve your course.

Download a copy of this Presentation (PPTX)
Download a copy of the printable handout (DOCX)
Team Up Your Tools: How Microsoft Office 365 Can Complement Your LMS
Dr. Valentina DeNardis, Director of Classical Studies at Villanova University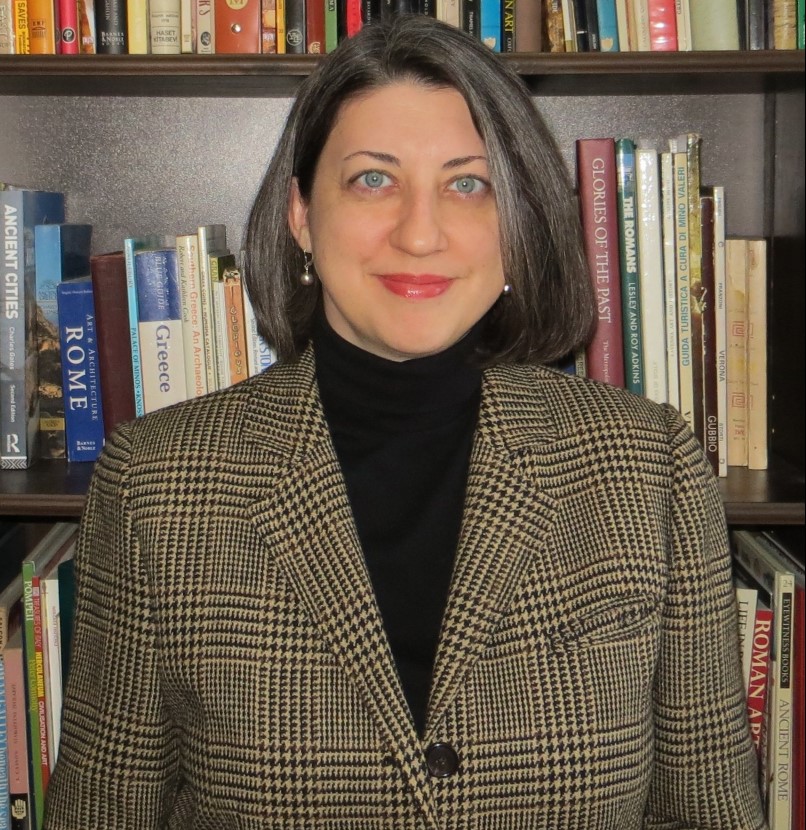 This presentation demonstrates Office 365 tools such as OneNote, Teams, and Sway, which can complement your LMS. OneNote, Teams, and Sway are tools that can add collaborative spaces for in-class group work, online class collaboration, and building community in a course. Student advisors can enhance student advising by keeping track of degree progress in OneNote, communicating with advisees in Teams, and sharing student senior projects in Sway. Faculty and staff can use OneNote to collaborate on program initiatives, hold committee discussions or video meetings in Teams, and publish digital program newsletters with Sway. A number of accessibility features in these tools promote inclusivity for users of all abilities. Use of the LMS is augmented with these Office 365 tools which can team up with the LMS in various ways, including linking to a collaborative Sway or Team, populating OneNote with student lists, and having grades from collaborative OneNote assignments report directly to the LMS. This presentation will show specific examples of how these tools can be used in the ways mentioned above, what accessibility features are available in these tools, and how these tools can be integrated with your LMS.
The Evolution of Collaborative Spaces: From Fixed to Fantasy
Lorraine Ford, Assistant Director of Information Technology, College of Public Health Temple University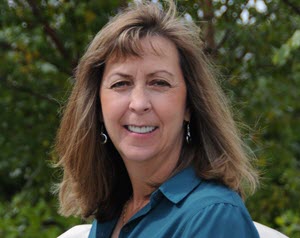 Eileen Aitken, Executive Director of Information Technology, College of Public Health Temple University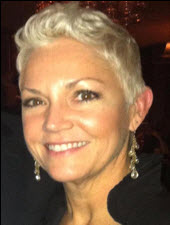 In Fall 2015, Temple University's College of Public Health (CPH) began transforming traditional lecture-style smart classrooms into "collaborative learning spaces," providing a small-class experience in a large-classroom environment. By rearranging a 63-seat classroom into 9 fixed learning "pods," each equipped with a computer and large wall-mounted screen, the new interactive learning space became the first-of-its-kind at Temple University and is now one of the most desired classrooms on campus. Since then, CPH has set out to provide alternative classroom layouts to meet differing curriculum needs. A new building, which opened in Fall 2017, provides more flexible configurations with tables and chairs on wheels and collaborative "stations" around the room. As we plan to embark on the next phase of collaborative learning spaces, we will share our plans and would love to hear about your experiences and ideas on how to overcome space restrictions and accommodate the teaching styles in various disciplines in a "fantasy" collaborative space. 
Teaching to an Empty Room: Change your Professional Development to Micro Learning
Mary-Kate Najarian, Assistant Director of Instructional Technology/Instructional Designer at Montgomery County Community College
Kasey Golding, Instructional Designer/Technologist at Montgomery County Community College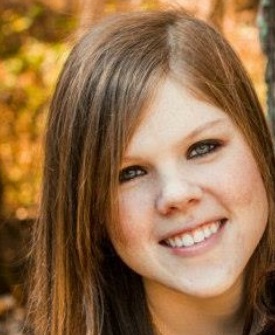 Getting frustrated doing all the work with low attendance to your professional development session(s)? Receiving the same questions from faculty and staff each semester, yet training continues to decrease? At Montgomery County Community College, we saw a decline in faculty training and an increase in Help Desk calls at key times of the year. Over the course of a few semesters, the Instructional Design-Technologist team spent time trying to meet the needs of the faculty by looking at the data corresponding to previous years, surveyed what people were interested in and what time they wanted the training, changed the session titles to make them more engaging, etc. All that work …to no avail. We decided we needed to start with a new approach that consisted of just in time and targeted outreach. Join this session to learn how we incorporated infographics, targeted emails, live and recorded webinars, and much more. In addition, we will discuss the background, process, and the status of this change to MCCC's micro learning for professional development.
Download a copy of this Presentation (PPTX)
The Tech Classroom – YouTube
Dr. Victoria Haddad, Assistant Chair/Assistant Professor, MS-IST Core and Internet/Web Design at Wilmington University
The uses of technology in teaching is increasing and classes that are not using technology are quickly becoming outdated. YouTube is a simple and popular tool that is great for learning.  This presentation will show how easy it is to create learning communities and integrate YouTube videos into your face-to-face, hybrid, or online classes. We will also discuss the importance of YouTube videos in discussion postings, microlearning, and mobile learning. Finally, we will conclude the presentation with a focus on promoting learners' visual literacy and creativity by allowing them to get involved in developing their very own YouTube video. 
Download a copy of this Presentation (PPTX)