Wilmington University Online Learning and Educational Technology
Mission Statement
The mission of the OL & ET Department at Wilmington University is to provide effective and appropriate faculty and student support for the design, development, implementation, management, and evaluation of electronic learning methodologies and instructional technologies that improve outcomes in the technology-enhanced learning environment.
The department strives to:
Encourage and support the use of technology and course management software in the web enhanced, hybrid (HYB & FUS), and 100% online learning (DIS) environment.
Identify faculty and students' needs in teaching and learning using technology.
Provide effective professional development for faculty, students and staff.
Manage the online web site.
Engage the online student by providing support and resources throughout their academic career.
Support the development of online curriculum by providing instructional resources and tools that engage students with different learning styles.
Improve the quality of WU's online learning courses through rigorous assessment efforts.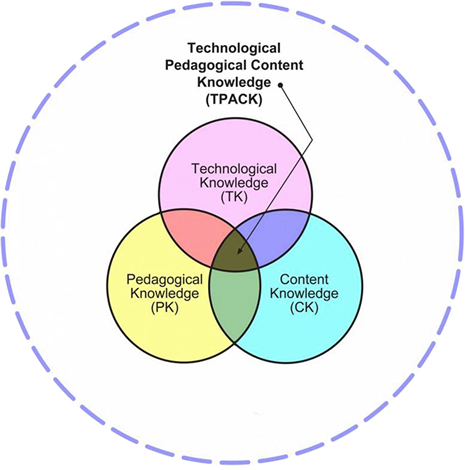 *Modified with permission from author, Ramona Coveny of VWCC.
*One of our goals is to support the faculty so they may develop skills / knowledge following the TPACK methodology