In partnership with Wilmington University and other Delaware organizations, Grow with Google is hosting a series of free webinars to provide digital skills for students and small business owners.
Get Your Local Business on Google Search and Maps
December 9, 2021
10:00 AM - 11:00 AM EST
Want your business to be found online? Need to figure out how to manage your business on Google Search and Maps? This is the workshop for you. 
Join us to learn how to connect with customers on Google Search and Maps. In addition, we will highlight the importance of verifying and how to use your Google Business Profile effectively.
In this session, we'll show you how to:
Create or claim your Business Profile on Google
Manage your business info across Google Search and Maps
Use your Business Profile to connect with potential customers
Tips, tricks, and what's new!
Register for Dec. 9th
Use YouTube to Grow Your Business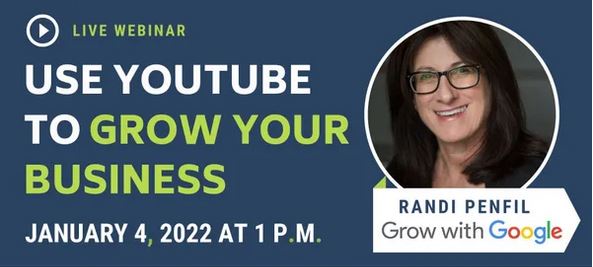 January 4, 2022
1:00 PM - 2:00 PM EST
Let's talk about YouTube! Are you thinking of creating a YouTube Channel? Are you currently using YouTube for your business? 
Not sure how to get started or how to build your channel? This is the webinar for you. Get best practices for creating a YouTube Channel and compelling video content that promotes your products and services and drives engagement with your brand.  
In this workshop, we'll discuss best practices for:
Why you should have a YouTube channel
How to set up a YouTube channel
What's important to fill out when uploading a video
Making good creative, and how to target and measure the results
Register for Jan. 4
Make Better Business Decisions with Analytics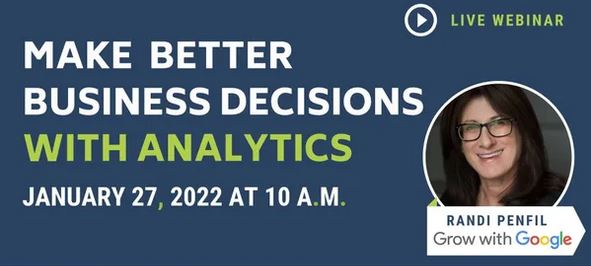 January 27, 2022
10:00 AM - 11:00 AM EST
Join us as we discuss and analyze trends about how customers engage with your business online, then turn these insights into well-informed, actionable decisions. We will discuss using Google Analytics to help you collect and interpret real-time information, review some of the reports and terms used so you can learn more about your target audience and how to achieve your business goals.  
During this session, we will:
Identifying business goals (and how you plan to use your online presence to achieve them)
Incorporating data into your plan
A focus on introducing Google Analytics and how to use this tool to make better business decisions
Register for Jan. 27
Learn the Basics of Google Ads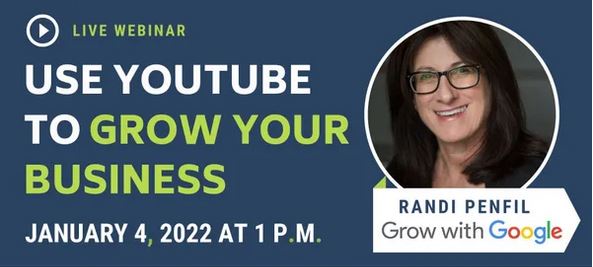 February 15, 2022
12:00 PM - 1:00 PM EST
Learn the Basics of Google Ads
Let's talk about Google Ads and how to get started!
In this workshop, you will learn how to reach more customers and grow your business with Google Ads.
In this session, we'll talk about:
How to create an account and set up an ad campaign
How to write great ads, refine keywords, and include ad extensions
How to measure success