Program Accreditation
The baccalaureate degree in nursing, master's degree in nursing, Doctor of Nursing Practice program, and post-graduate APRN certificate program at Wilmington University are accredited by the Commission on Collegiate Nursing Education (http://www.ccneaccreditation.org/).
The Commission on Collegiate Nursing Education (CCNE) is a widely recognized accrediting body that provides an unbiased assessment of the quality of professional education programs. CCNE is recognized by the U.S. Department of Education to accredit nursing programs at the baccalaureate, master's, and doctoral levels, including programs offering distance education. The Commission serves the public interest by assessing and identifying programs that engage in effective educational practices. Accreditation by CCNE is an indication of confidence in the ability of the educational institution to offer a program of quality, deserving of public approbation.
655 K Street NW, Suite 750,
Washington, DC 20001
202-887-6791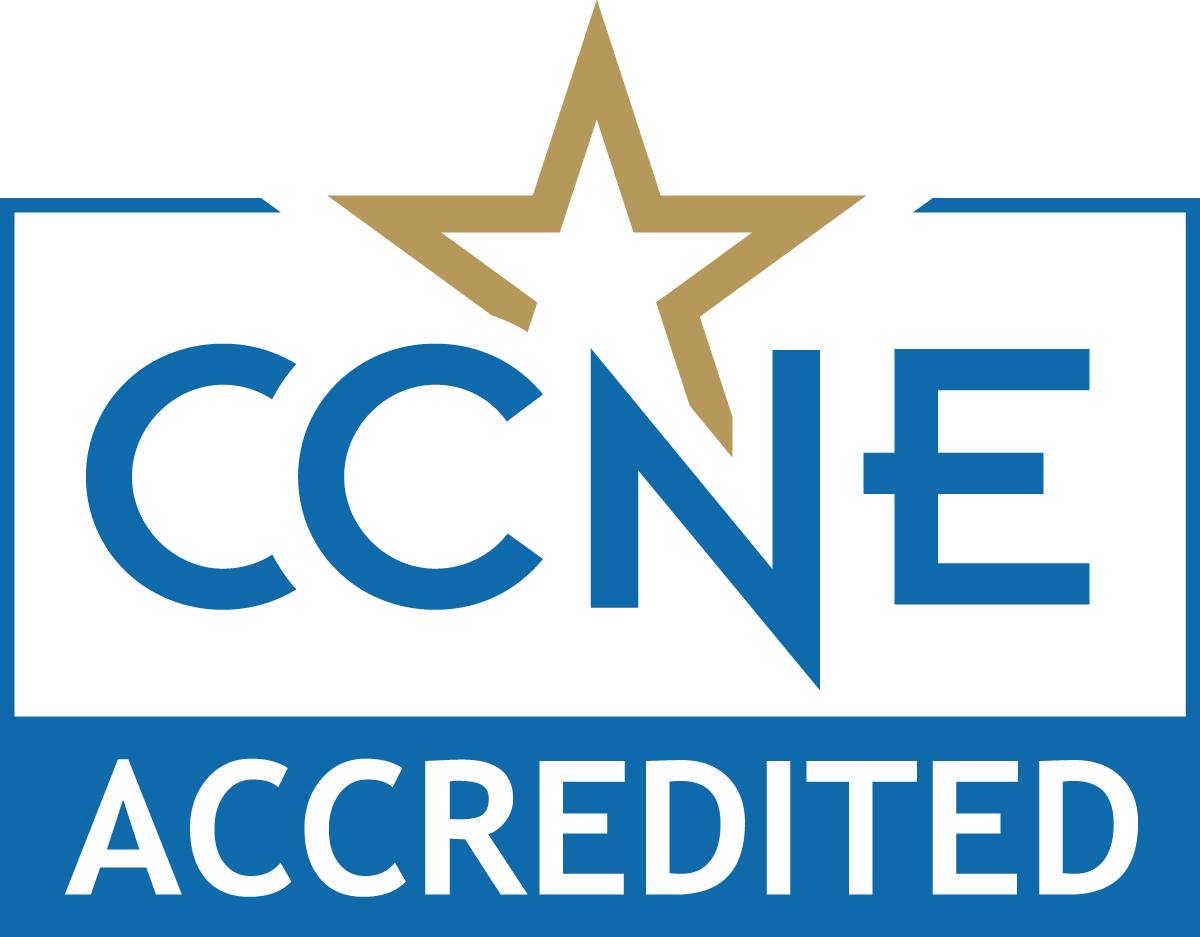 ---
This information applies to students who enter this degree program during the 2018-2019 Academic Year. If you entered this degree program before the Fall 2018 semester, please refer to the academic catalog for the year you began your degree program.