Message from the Dean
Welcome to Wilmington University and the College of Health Professions! This is an exciting time to be in health care and an excellent time to advance your career by pursuing a degree. Nursing remains as the largest health care profession with many challenging, exciting, and diverse career opportunities. Other health professions continue to experience an increased need for individuals to assume management and faculty roles. Continuing your education will offer increased opportunities within healthcare professions.
At Wilmington University, you will be taught and mentored by full time and adjunct faculty recognized for their clinical expertise and knowledge of professional nursing and allied health. The faculty is committed to your professional and personal growth. We provide relevant and current curricula in a student-centered environment, where you will experience individualized attention.
Our students practice in a variety of health care settings located throughout the local and regional community. In the classroom or online, our students engage in fruitful discussion, sharing their rich experiences with one another, to enhance the learning process.
Our nursing programs are accredited by the Commission on Collegiate Nursing Education (CCNE). We commend you for exploring your educational opportunities and appreciate your interest in the College of Health Professions at Wilmington University. We invite you to peruse our college website where you can learn more about our programs, faculty, and opportunities. As you embark on your educational journey, we hope you will join us as we continue our commitment to providing academic excellence and promoting lifelong learning.
Sincerely,
Denise Wells, EdD, MSN, RN
Dean, College of Health Professions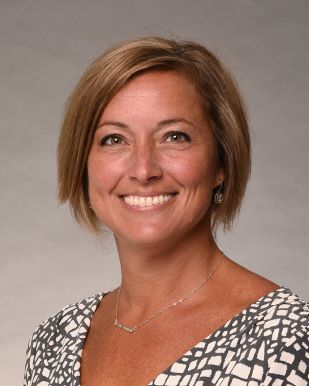 Dr. Denise Wells, EdD, MSN, RN
Dean, College of Health Professions
---
This information applies to students who enter this degree program during the 2018-2019 Academic Year. If you entered this degree program before the Fall 2018 semester, please refer to the academic catalog for the year you began your degree program.