Canvas Notifications
The Canvas LMS gives account holders many options for receiving notifications regarding their courses, whether you are a student or instructor.  
How to Adjust Your Notifications
To customize how you are notified about course activity, first click on the Account menu from the Global navigation menu, then choose notifications: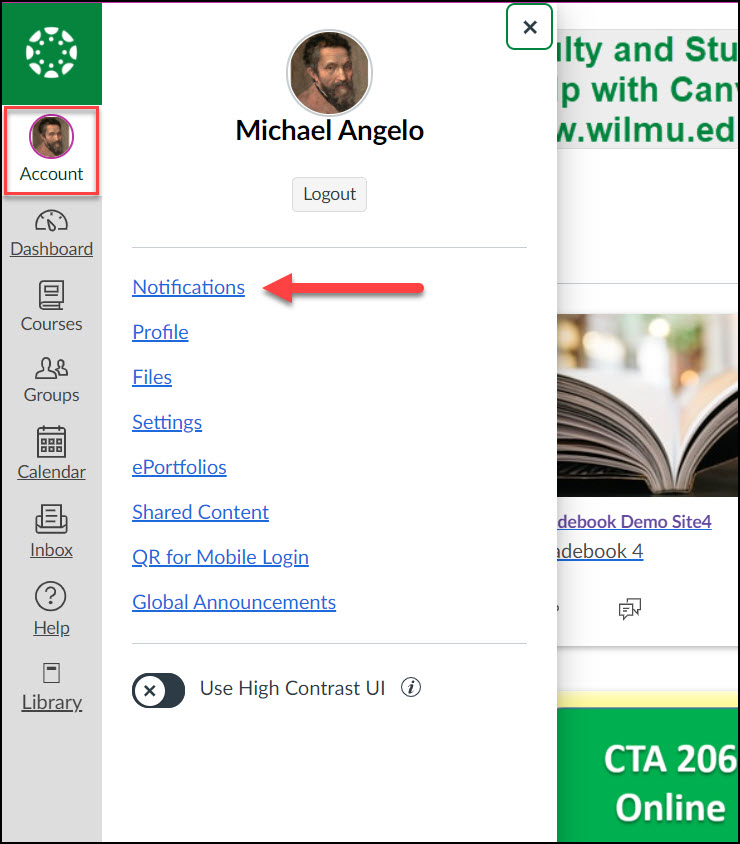 After you click Notifications, you will be taken to your Account Notifications Settings page.
On this page you can choose to be notified on course activities either on a immediate, daily, or weekly basis. Click on the notification icon for the course activity to change the settings, or to turn off the notifications completely. The settings selected on this page will be the default for all your courses.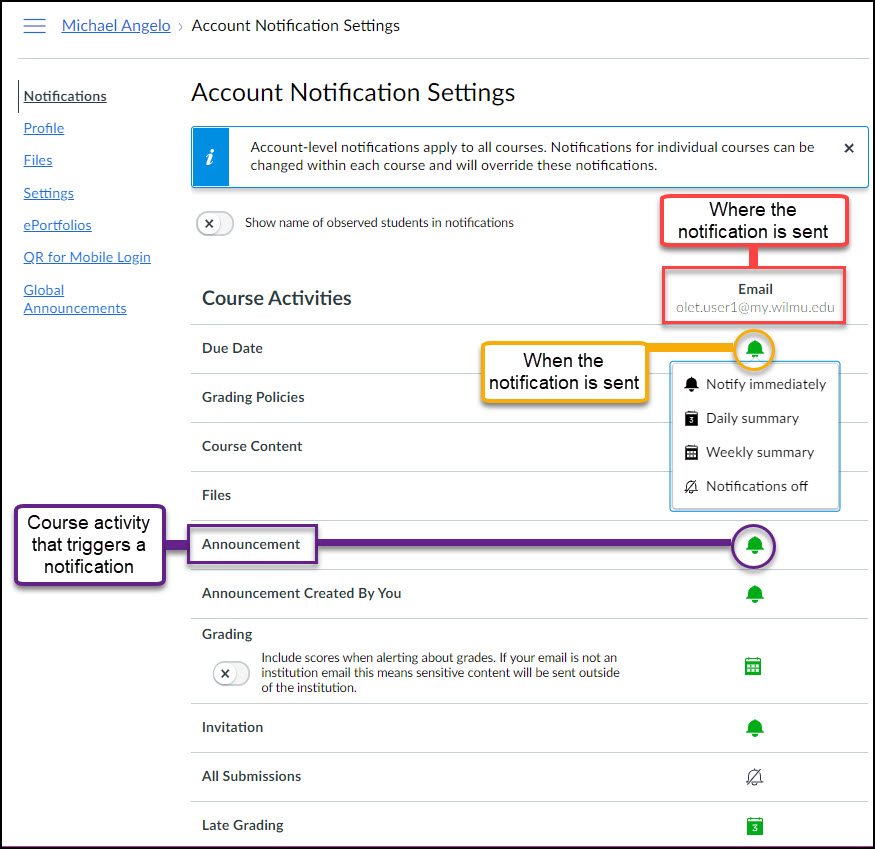 How to Adjust Notification Settings for a Course
If you wish to change the notifications for a certain course, first click on the course card on your dashboard. On the home page of your course, click on View Course Notifications: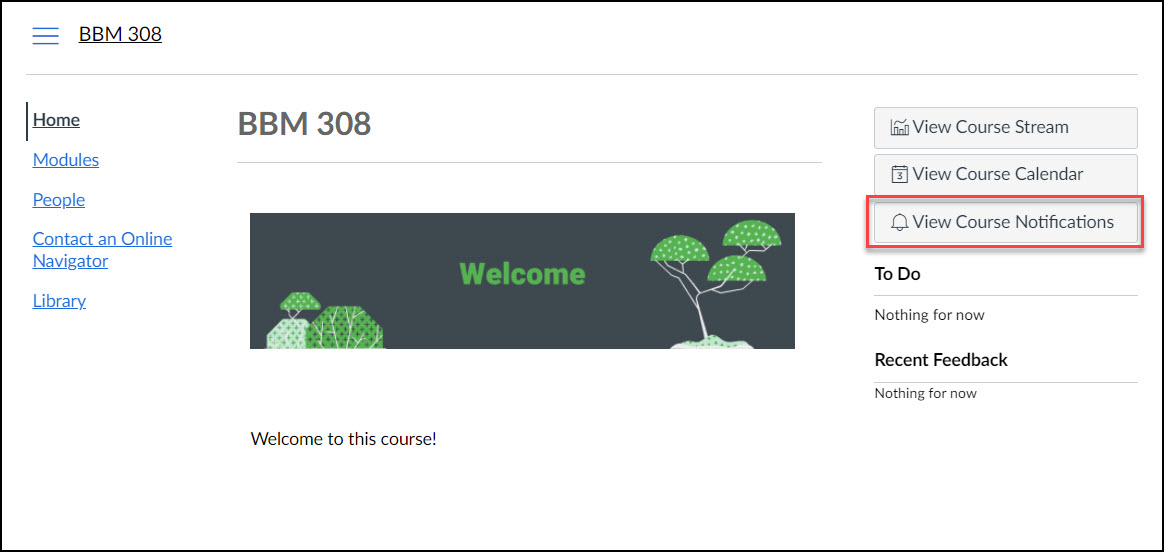 The Course Notifications page has the same activities options as the Account Notifications page, but the options you choose will only apply to this course. You may also completely opt out of notifications for a course using the toggle.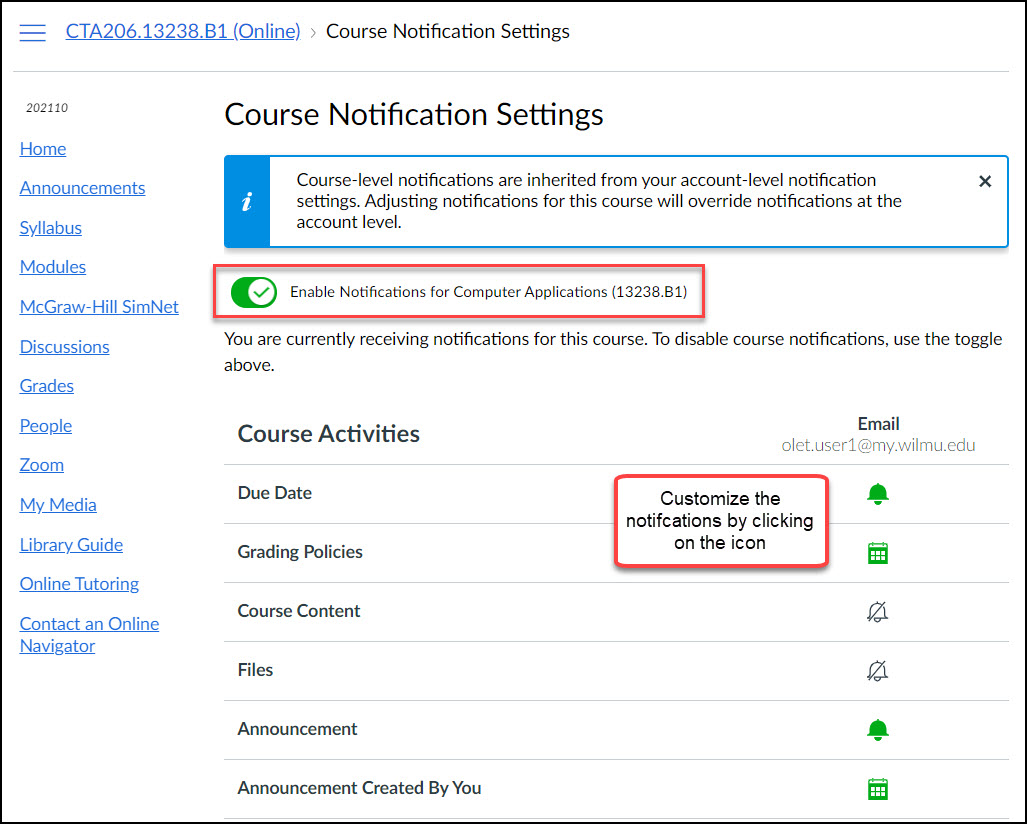 How to Get Notifications Via Alternate Email or on a Mobile Device
You may want notifications to go to another email address, or a push notification on a tablet or phone. 
To add another email to your account, click on Account in the Canvas Global Navigation menu, then choose Settings.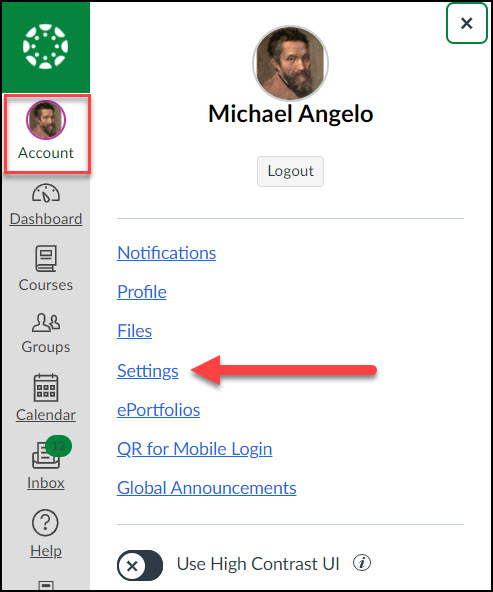 On the right side of the Settings page is the Ways to Contact block, where you can choose to add an additional email address.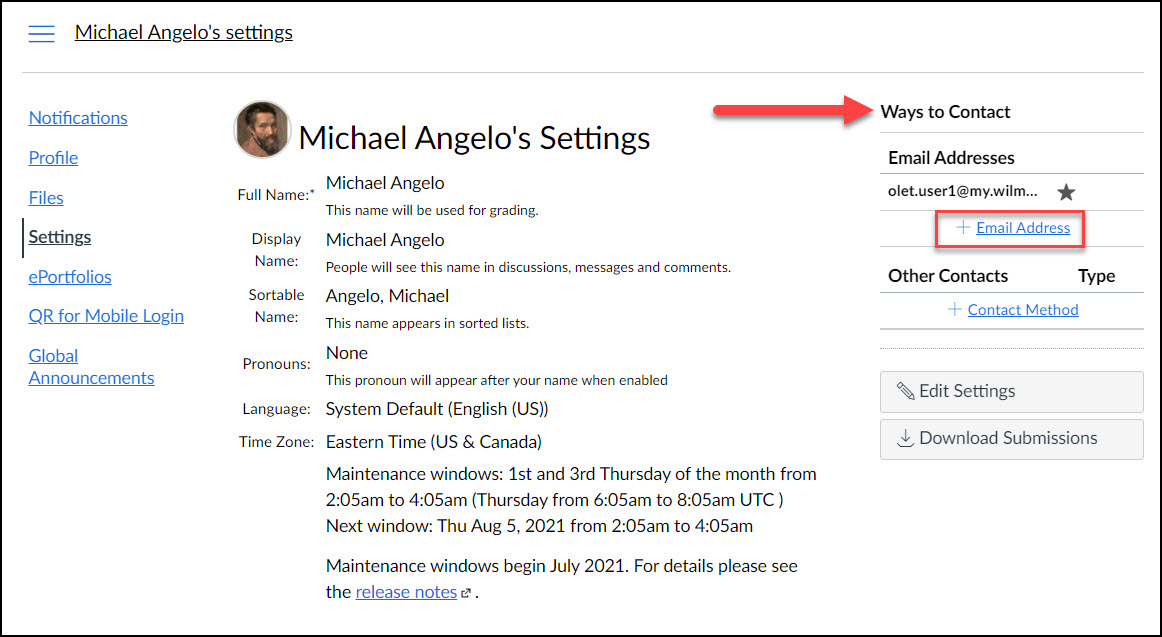 When adding an email address, you will be prompted to validate the email address through a link sent to that email address.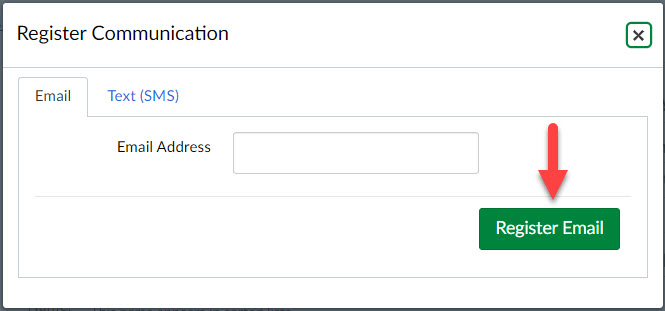 Please note that Canvas discontinued SMS notifications on July 31, 2021. To get notifications on a mobile device, you will need to install the Canvas app. 
How to Get Push Notifications on a Phone or Tablet
If you have the Canvas App installed on your device, you will have the option to send push notifications to that device.
From your mobile device's app store, search for "Canvas Student" or "Canvas Teacher."
Once you have installed the app and logged into your Canvas account, you will see an additional column for notifications in your Account Settings. 
Learn how to install the Canvas Mobile apps.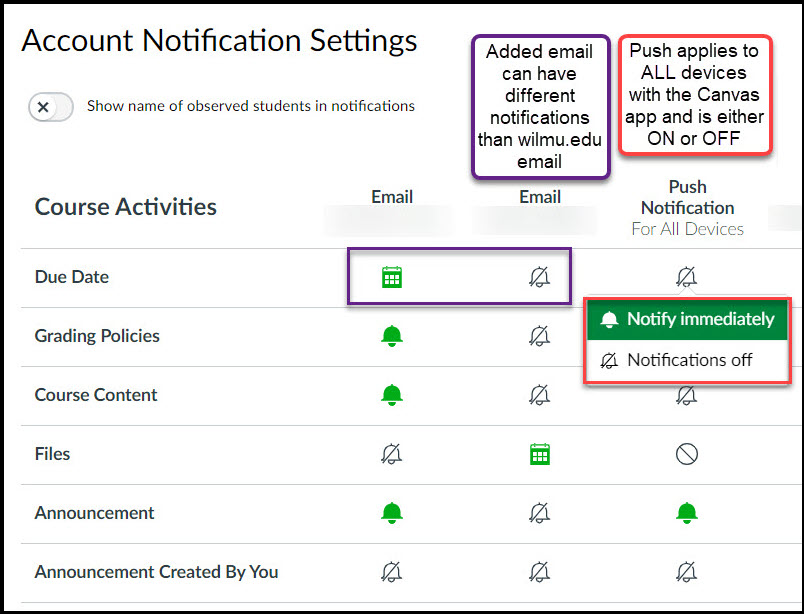 View a Video Tutorial about Canvas Notifications
Want to see more? Check out the video below for a tutorial about customizing your settings.