Accessing Student ePortfolio and Account Creation
Students, faculty, and alumni of Wilmington University can create a Portfolium account for personal use with their email.
Current students and faculty 
Students should sign-up using their WilmU provided email address to ensure their account is confirmed.  If they would like, they can also add a secondary email address after they create their account. Follow the steps below to log in to Portfolium.
Step 1: Go to Canvas and click the Account link in the Global Navigation Menu
Step 2: Click Portfolium, and then follow the prompts that appear on the screen.
Portfolium for Alumni
Wilmington University is pleased to offer Portfolium to our distinguished alumni. Alumni can set up an account easily by following the detailed steps outlined below:
Go to Wilmington University's Portfolium account
     Proceed to wilmu.portfolium.com
On the Login screen, click on Join Now at the bottom of the screen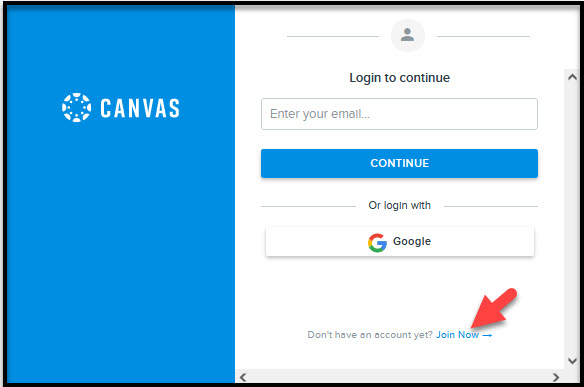 Fill in your email address to create your account and hit Continue
You will receive a link in your email to access your account.
     Log in to myWilmU on the university's website.
On your student dashboard, scroll down to My Email and click on it.
     It will send you directly to your student email account
Locate the Portfolium email in your inbox and click the Confirm Now button
You will be redirected to Portfolium's account creation page.
    Enter your email address, create a password and enter your Date of Birth.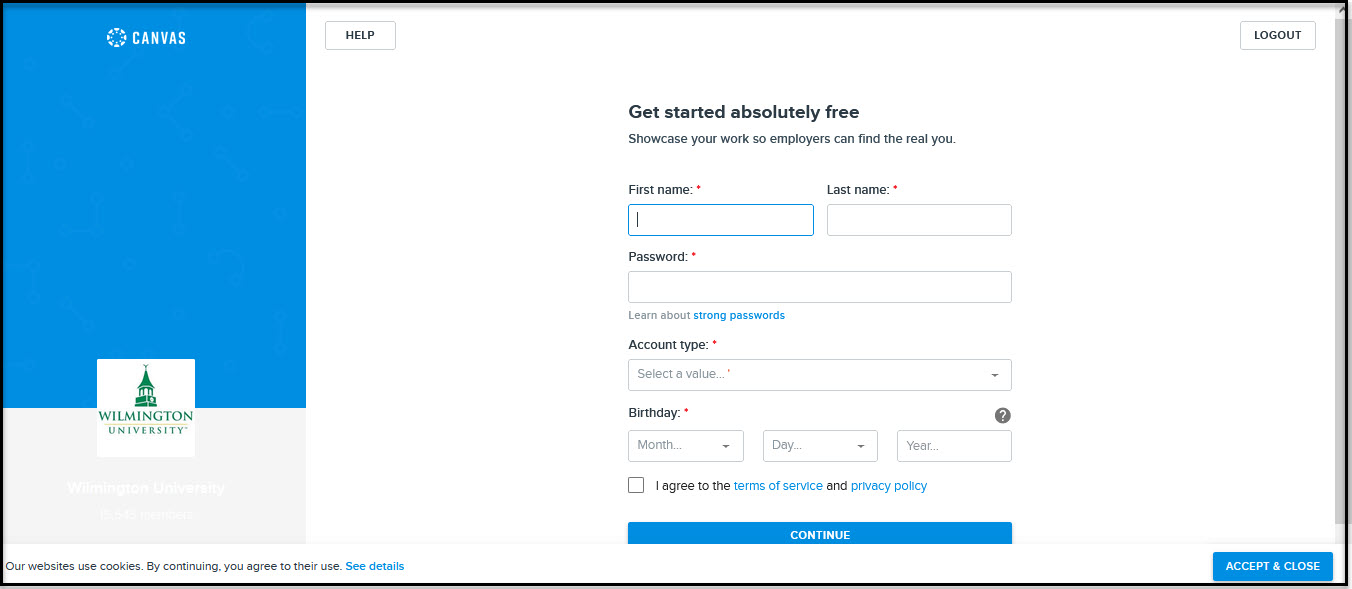 8. Choose your graduation year
    Click Next
   9. Select your skills
    Click Next
  10. Congratulations, you have successfully created your Portfolium account.
  Browse and explore all the benefits of Portfolium.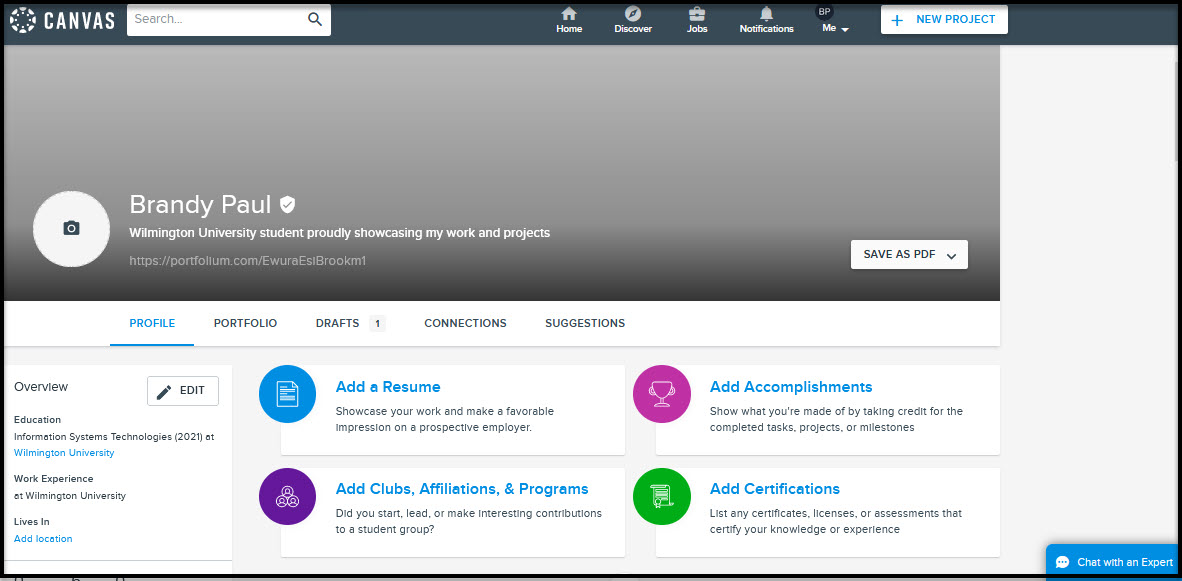 For Alumni with WebCampus email, here are detailed instructions for how to set up an account.