Faculty Profile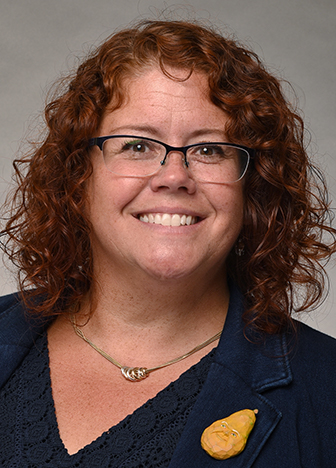 Katherine Cottle
Chair, Liberal Studies & Literature
College of Education and Liberal Arts
(302) 356-6841
Associate Professor
M.A., Howard University
Ed.D., University of Delaware
---
Biography
Dr. Cottle comes to Wilmington University with a varied employment background. While her educational background was in English Education and American Literature, Dr. Cottle worked variously as an IT helpdesk analyst, a technical writer, an educational coordinator, an editor/ proofreader, a blurb writer for eBay auctions, and an instructor on both the high school and college level before moving to Wilmington University. Dr. Cottle completed her doctorate in 2019 by researching grammar instruction, an area she continues to work in.
Dr. Cottle started as an adjunct at Wilmington University in 2002, teaching courses in English, Literature, and Technology. As a chair, Dr. Cottle has worked with instructors from the English, Literature, Humanities, Spanish, and Ethnic Studies department. Dr. Cottle has taught basic writing, creative writing, research writing, grammar, literature, humanities, history, first year experience, critical thinking, contemporary issues, and folklore classes. In her current role as chair of the Interdisciplinary Studies, Dr. Cottle is a firm believer in the power of the generalist who is always looking to learn more. (Look here at her TedX talk to see why the humanities are important!)
Dr. Cottle is a strong believer in the mission of Wilmington University – that education should be available to anyone who wants to learn and work. She hopes to meet every student where they are and help that student towards the skills and mindset, not just for employment, but also a life that is rich in culture, community, and giving back to the communities that help us all.