Installing Kaltura Capture
Kaltura Capture is a tool provided to all faculty, staff, and students at Wilmington University. Kaltura Capture has a simple user interface, requiring only one click to record and is supported on both Windows and Mac. Kaltura Capture automatically saves your video onto your computer and then can be easily uploaded into the My Media area in your Canvas account.
Kaltura Capture must be installed on a local computer. Videos can be recorded without installing Kaltura Capture by using the Kaltura Webcam.
The following walkthrough shows how to download Kaltura Capture. If you have any issues, please reach out to the help desk.
Installing Kaltura Capture Walkthrough
1) Navigate to your My Media page in Canvas.

2) On your My Media page, click the Add New button in the upper right
3) Select Kaltura Capture from the menu.

4) This takes you to the Kaltura Capture Desktop Recorder screen. Under the "Using Kaltura for the first time?" section, select either Download for Windows or Download for Mac, depending on your computer. This will begin the download process.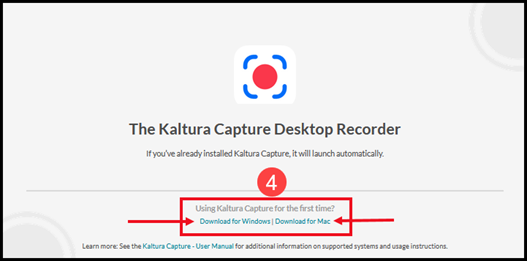 5) Once you have finished downloading the Kaltura Capture installer file onto your computer, run it directly from the download dialog box on your browser. In the Chrome browser, this appears in the lower-left. If you are not given a download dialog box, it is likely that this installer file was put into your computer's Downloads folder or directly on your Desktop. Find the file and double-click on the downloaded installation file to run the Kaltura Capture Setup Wizard.

6) Click Next in the Kaltura Capture Setup Wizard.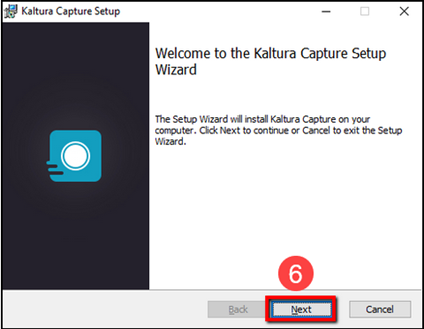 7) You can opt to use a different folder for your recordings. However, it is not necessary and is much simpler to use the default folder Kaltura creates. Click next.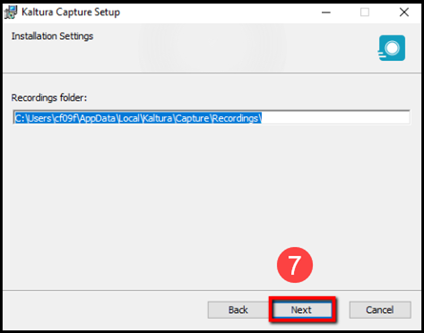 8) Select Install to begin the installation of Kaltura Capture on your computer. It may take several minutes for the installation process to finish.
9) Once the installation process is complete, click Finish.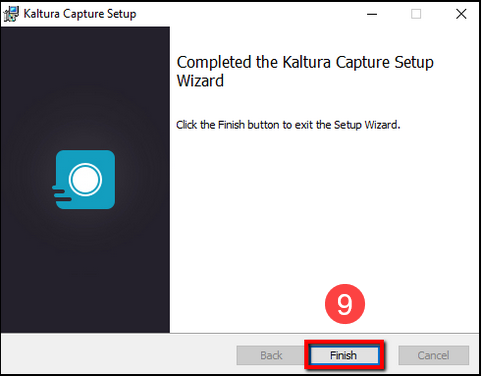 Kaltura Capture recorder is now installed on your computer. The installation is only required once.
You can now access Kaltura Capture directly from your computer or launch the program by clicking Kaltura Capture from within Canvas.