Video-Enabled Classroom
A video-enabled classroom allows our faculty to teach both face-to-face and online students simultaneously. This classroom is equipped with an interactive whiteboard, audio, and video. Through the use of Zoom in any  course, this technology is easy to use and access in a familiar web conference format.  This technology allows students to see, hear, and interact with students in the face-to-face classroom.
The video-enabled classrooms are currently located in New Castle, Dover, and Brandywine.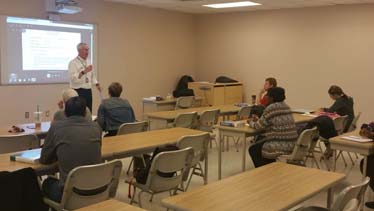 Instructor Training for the Video-Enabled Classroom
If you are an instructor assigned to teach a class in the video-enabled classroom, you will need to complete the following training:
·         Web Conferencing
·         Video-Enabled Classroom Instruction
 You can sign up for these courses in the WilmU Learning Center  For more information on how to register for workshops, visit this help page.
 Resources