Degree Works
To Use Degree Works
Click the Registration Icon
Under Before Registration, click Degree Works - Review My Requirements. 
---
Viewing Your Degree Audit
Degree Works opens to the Worksheets page.

In Student View, The Degree Audit is divided into multiple blocks which show the student's progress toward their degree.
Degree Requirement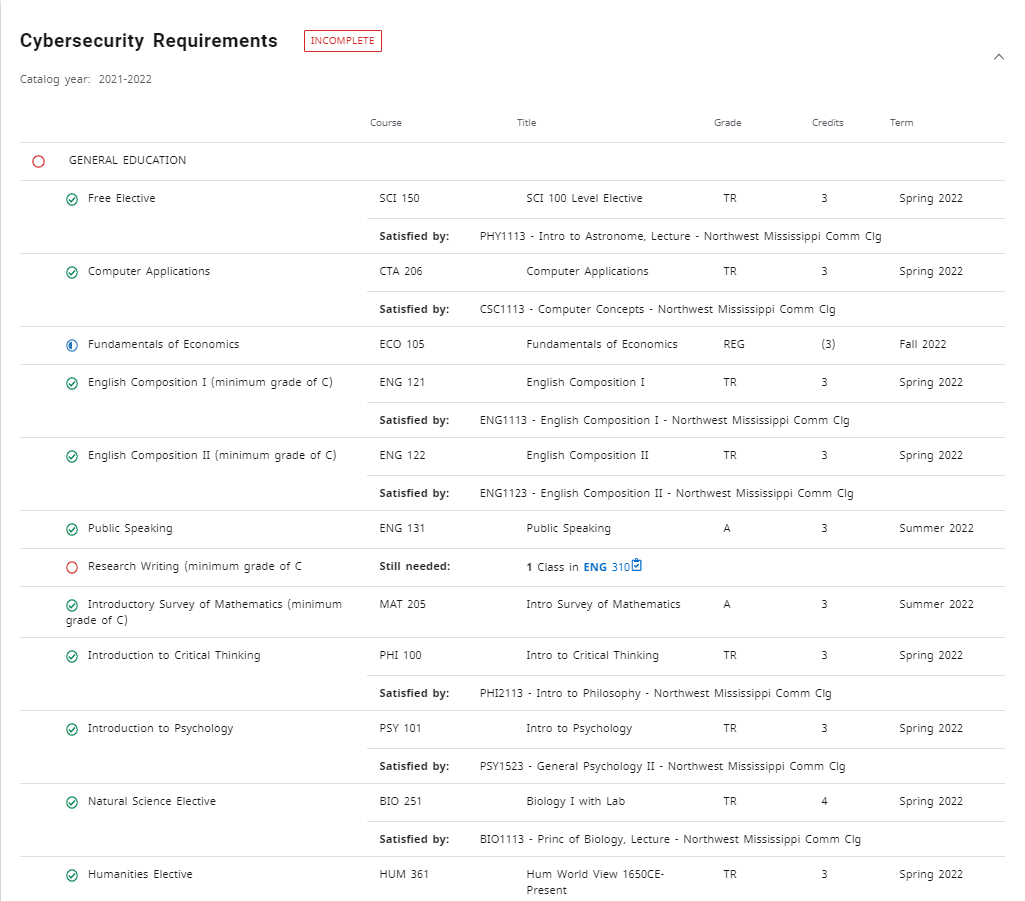 Courses Not Applicable to Current Program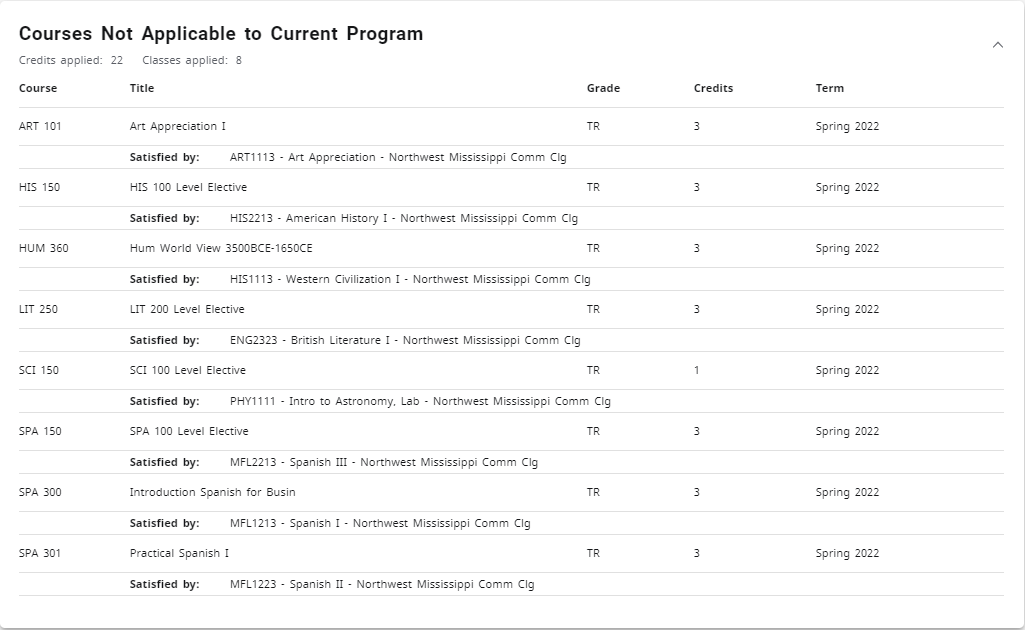 In-Progress

At the bottom of the Audit is a LEGEND which provides a description of the various icons used throughout the audit.

---
What-If Audit
"What-If" audits are used to see how your completed coursework would apply to a different program if you were to change your program of study (major).
Click on the What-If tab to begin the analysis.
Select the following options for the program you're considering changing to:

Catalog Year
Level (Undergraduate, Graduate, Doctoral)
Degree
Concentration (if applicable)
Minor (if applicable)

Options for viewing a What-If Analysis in Degree Works




Select Process to load your What-If audit.
For detailed step-by-step instructions for a What-if Audit, see Degree Works What-if How-To-Guide