Alumni Services and Benefits
Being a WilmU Alumnus has its rewards!
Wilmington University has partnered with the organizations and businesses below to provide you with special offers and discounts exclusive to WilmU Alumni.
Some of the benefits help to generate revenue for scholarships that are awarded to students yearly. For more information call 1-302-327-4894
.
Partner Services

Welcome to the Wilmington University Perks program.  Our merchant network can save you thousands of dollars annually on dining, local attractions, travel, shopping, gift cards and more! 
Sign up today!
---

Did you know Amazon will donate 0.5% of the price of your eligible AmazonSmile purchases to the charitable organization of your choice? WilmU alumni and friends are asked to visit the AmazonSmile website and select "Wilmington University" as their charity of choice. Proceeds from this unique program will be used to help provide student scholarships.
Opt-in Now
---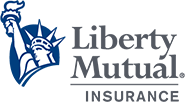 A Message from Liberty Mutual Insurance
Hey alumni! Liberty Mutual has partnered with the Wilmington University Alumni Association to offer you exclusive savings on quality auto and home insurance. *Call 800-699-8770
or visit Liberty Mutual to learn more or get a free quote.
*Discounts and savings are available where state laws and regulations allow, and may vary by state. To the extent permitted by law, applicants are individually underwritten; not all applicants may qualify.
---
Up to $50.00 off your
next vacation
From A World of Travel
We have partnered with A World of Travel to offer alumni a chance to save on upcoming personal travel or some pre-arranged package trips. Contact Elaine Lux at (302) 838-2568
.
---
Season's Pizza Discount
Show your membership card to receive a 20% discount for all dine-in and pick-up orders. Valid at all Season's locations. Discount cannot be used in combination with other specials or coupons. Visit us at: www.seasonspizza.com
---
Coldwell Banker Special Discount and Rewards
Wilmington University has entered into an agreement with Coldwell Banker Preferred, to offer special discounts and cash back rewards. Whether you are moving, looking to re-finance, find home insurance, relocate pets or search for an apartment, the Preferred Moves Program offers a list of nationally recognized partners to help. This program is available for members of the Wilmington University alumni, students, employees and their families. (Cash back is available where permissible by law.)
AnnieMac Home Mortgage
Save money and get additional perks when you need your next mortgage. Whether you are an existing homeowner or desire to own, AnnieMac can help you with all of your refinance or purchase needs. Please e-mail us at VIPLoans@Annie-Mac.com or call 1-800-504-8604
to find out what we can do for you.
Wilmington University Services
No matter when you graduated we invite you to call upon Career Services to help you in your employment search or job preparation. Alumni Relations will collaborate with Career Services to host networking events throughout the year.
Show off your WilmU pride and help spread the word with your own Wilmington University license plate from the State of Delaware.
Access to Select Student Services
Alumni/Non-Students who wish to use select student services must attain a Wilmington University ID Card.
Download and complete the Alumni/Non-Student ID Card Application Form