WilmU Book Club
December 2023  | 

The Vaster Wilds
Wednesday, Dec. 6, 2023


12 p.m. ET
Hybrid Event
Online via Zoom
New Castle Campus,
Administrative Building
Conference Room
Students, Faculty, Staff and Alumni are all welcome!
Please join the WilmU Book Club for a discussion of "The Vaster Wilds" by Lauren Groff. We are pleased to announce the author, Lauren Groff, will be attending the discussion online to speak about her new novel. You won't want to miss this opportunity!
This is a hybrid event. Join us in person on the New Castle Campus (PEO 201) or attend virtually on Zoom.
Borrow the book, ebook, or audiobook through your local library! Search Now
Also available on the Libby App

ABOUT THE BOOK
A servant girl escapes from a colonial settlement in the wilderness. She carries nothing with her but her wits, a few possessions, and the spark of god that burns hot within her. What she finds in this terra incognita is beyond the limits of her imagination and will bend her belief in everything that her own civilization has taught her.
Lauren Groff's new novel is at once a thrilling adventure story and a penetrating fable about trying to find a new way of living in a world succumbing to the churn of colonialism. The Vaster Wilds is a work of raw and prophetic power that tells the story of America in miniature, through one girl at a hinge point in history, to ask how—and if—we can adapt quickly enough to save ourselves. (Taken directly from "The Vaster Wilds" by Lauren Groff.)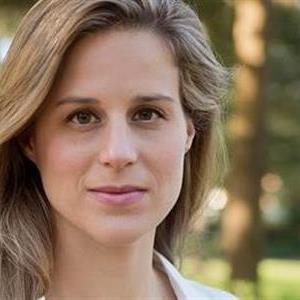 Lauren Groff is the award-winning and bestselling author of the celebrated short story collections, Delicate Edible Birds and Florida, a finalist for the National Book Award, as well as four novels- The Monsters of Templeton, shortlisted for the Orange Prize for New Writers, Arcadia, winner of the Medici Book Club Prize, Fates and Furies, a finalist for the National Book Award and Amazon's pick for Best Book of the Year, and Matrix. More info can be found here: novels, short story collections, Fates and Furies (2015), Florida (2018), and Matrix (2022). (Taken from https://www.prhspeakers.com/speaker/lauren-groff)
Upcoming Events
February 2024 - TBA
Previous Events