Why Wilmington University is the Best Choice for Educators
Wilmington University works to build a pipeline of highly qualified teacher candidates through respected and accredited programs, hands-on experience, tuition assistance options, PRAXIS support, and our innovative PRAXIS for Credit program.
WilmU Works for Tomorrow's Teachers
Promise Grant and Aspiring Teachers Scholarship
WilmU offers affordable tuition and funding options to close the financial gap including our Promise Grant and the Aspiring Teachers Scholarship, which is an annual scholarship opportunity that saves eligible students up to 15% per credit on tuition costs.
Teacher Prep Programs in High-Need Areas
Programs include Elementary Education, Special Education, Early Care and Education, Middle-Level Education, English Speakers of Other Languages (ESOL), Math, Science and more.
Nationally Recognized Year-Long Residency Program
This immersive classroom experience results in first-year teachers who are classroom-ready from day one. Participants will also receive a stipend and a 50% tuition reduction during their final year in the program.
PRAXIS for Credit and PRAXIS Support
WilmU students benefit from individualized PRAXIS support to increase their pass rates - and get into the classroom. Eligible students in the B.S. in Elementary Education, K-6 program can earn 3 to 19 credits for passing PRAXIS exams.
Customized Master's Degree in Areas of Distinction
Candidates choose two graduate certificates from 12 Areas of Distinction to create a custom master's degree. The 66 possible combinations help current teachers certify in high-need areas and cultivate up-to-date, culturally responsive learning environments.
WilmU Helps Teachers Succeed
Our teaching graduates agree: They're ready for a career in the classroom.
100% licensure rate

for all College of Education graduates who seek licensure
3.61 average GPA

of entry cohorts in the 2019-2020 school year
More than 50%

of all Delawarean educators earned their credentials at WilmU
12 out of the last 15

Delaware Teachers of the Year were WilmU grads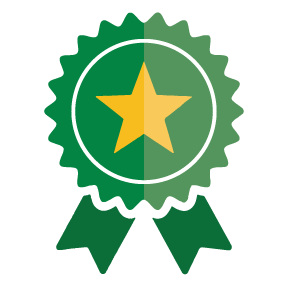 Learn About Our Impressive Class of Graduates
WilmU COELA graduates are consistently recognized as education leaders.
View Impressive Grads