Navy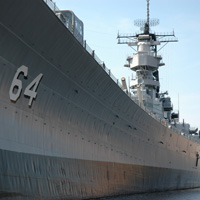 Earn your degree faster! Wilmington University may accept up to 90 transfer credits to be applied toward your bachelor's degree.
How to Order Military Transcripts
If you have military credits you would like to apply toward your Wilmington University degree, you'll need an official transcript. Visit the Joint Services Transcript website to request an official copy of your transcript.
Tuition Assistance
If you are enrolled at Wilmington University, you may apply for tuition assistance by completing the application for TA form (NETPDC 1560/03). Be sure to list course(s) and fee(s) and receive command approval signature to enroll in the course(s).
If this is your first time setting up tuition assistance, or if you have relocated to a new base, you may need additional educational counseling from your Navy College Office in person, by phone or via email. Please contact your supervisor or Navy College Office for more information.